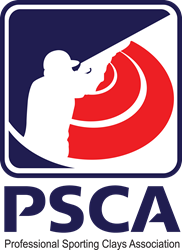 Houston, TX (PRWEB) April 03, 2014
Registration for all events of The Professional Sporting Clays Association (PSCA) Inaugural Tour is now open. Entrants may register at http://www.winscoreonline.com.
Each event will be a NSCA-registered shoot using the Saturday PSCA Pro qualification courses. The shooters will be shooting only one course for a 100 targets total. The targets will not be changed. The top two men and women from each course (4 men/4 women) will have the opportunity to shoot with the Pros on Sunday afternoon and potentially be included within PSCA television coverage.
The tour dates and locations are as follows:
April 5-6; Huntsville, TX: Ables Gun Club
May 31-June 1; Houston, TX: American Shooting Centers
June 28-29; Teague, TX: Caney Creek Lodge
July 26-27; San Antonio, TX: National Shooting Complex
Champion of Champions; July 28-29; San Antonio, TX: National Shooting Complex
Positions are currently filling. PSCA recommends that competitors register today to avoid missing any events. For any additional questions, please contact PSCA Match Director Lynne Green at lgreen(at)psca(dot)com or (214) 675-8855. Media is also encouraged to register now for credentialing. Media may obtain credentialing forms at psca.com/contact-us/media-press. PSCA is looking forward to exciting competitions at each tour stop. If you wish to attend the event as a spectator, ticket information may be found at http://www.psca.com.
About The Professional Sporting Clays Association
The purpose of the Professional Sporting Clays Association (PSCA) is to provide a professional tour for top athletes. This tour will give qualified top athletes of the sport greater access to closed competition with other athletes of similar skill. It will also provide access to media and other notoriety, which in turn will allow them all of the benefits of other professional sports. By creating such an association, the benefits will not be limited to the professional athletes, but also to amateur competitors, club owners, and the entire industry by allowing greater mainstream acceptance of the sport. Updated news and events news regarding PSCA can be found at http://www.psca.com and by following PSCA at facebook.com/PSCAtour and twitter.com/PSCAtour.