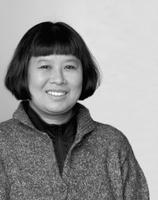 San Diego, CA (PRWEB) April 01, 2014
NewSchool of Architecture and Design (NSAD) announces a public lecture April 16 featuring Brigitte Shim, principal of the Toronto based design firm Shim-Sutcliffe Architects. Shim and her firm's partner are recipients of a prestigious national medal that recognizes the duo's professional contributions as representing "the best of Canadian design to the world." Shim's presentation is part of NSAD's lecture series featuring global designers, and it will take place at the school auditorium, 1249 F Street in San Diego starting at 7 p.m.
The event is free and open to the public. Shim's lecture, "In + Out," explores work that straddles the artificial line between the interior and exterior. Registration required to ensure seating: http://www.eventbrite.com/e/brigitte-shim-principal-shim-sutcliffe-architects-tickets-10545352433.
Shim, along with her partner A. Howard Sutcliffe formed their architectural design practice Shim-Sutcliffe Architects in 1994, reflecting their shared interest and passion for the integration and interrelated scales of architecture, landscape and furniture. Shim is also an Associate Professor at the John H. Daniels Faculty of Architecture, Landscape and Design at the University of Toronto since 1988, engaged in core design studios, advanced design studios as well as teaching courses in the History and Theory of Landscape Architecture.
In January 2013, Shim and Sutcliffe were both awarded the Queen Elizabeth II Diamond Jubilee Medal and the Order of Canada, "for their contributions as architects designing sophisticated structures that represent the best of Canadian design to the world." In addition, Shim and Sutcliffe have received twelve Governor General's Medals and Awards for Architecture and an American Institute of Architects National Honor Award and other professional accolades for their built work ranging from projects for non-profit groups to public and private clients.
Shim is currently the 2014 Eero Saarinen Visiting Professor at Yale University's School of Architecture. She has also held the Eero Saarinen Visiting Professorship (2010 and 2005), the William B and Charlotte Sheperd Davenport Visiting Professorship (2008), the Henry Bishop Visiting Chair and the Visiting Bicentennial Professor in Canadian Studies (2001); an invited international visiting professorship at Ecole Polytechnique Federal de Lausanne (2002) and Harvard University's Graduate School of Design (1996 and 1993) as well as the Somerville Visiting Lectureship at the University of Calgary's Faculty of Environmental Design (2013) and the Martell Distinguished Visiting Critic at the University of Buffalo's School of Architecture and Planning (2006). Brigitte Shim is a Fellow of the Royal Architectural Institute of Canada (FRAIC), an Honorary Fellow of the American Institute of Architects (Hon FAIA) and an elected member of the Royal Canadian Academy (RCA).
To see a full list of NSAD's lecture series featuring global designers and architects from around the world: http://www.newschoolarch.edu/studentlife/1195.htm.
About NewSchool of Architecture and Design
Located in downtown San Diego, NewSchool of Architecture and Design (NSAD) prepares students for career success in design fields through an emphasis on interdisciplinary and global design skills, industry collaborations and real-world projects. The school's programs include architecture, construction management, product design and interior design. The school also offers programs in digital media arts, game art, game programming and animation. For the past two years, DesignIntelligence has ranked NSAD among the top 10 undergraduate architecture schools in the western United States in its publication "America's Best Architecture & Design Schools." The school's design environment provides inspiration for the school's students and faculty, recognized for their work regionally and internationally, and NSAD students are prepared to work in a global and diverse work environment through the school's collaborations with award-winning schools around the world such as Domus Academy in Milan, Italy and Media Design School in Auckland, New Zealand. NSAD is accredited by the Western Association of Schools and Colleges (WASC) Senior College and University Commission, and the Accrediting Council for Independent Colleges and Schools (ACICS). NSAD's Bachelor of Architecture, Master of Architecture and Executive Master of Architecture programs are accredited by the National Architectural Accrediting Board (NAAB). http://www.newschoolarch.edu/.