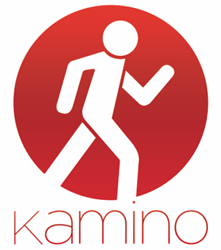 "We are humbled and honored to receive a Best of Show Award at Macworld/iWorld 2014," said Louis P. Huynh Kamino Co-Founder and President
San Diego, CA (PRWEB) April 02, 2014
On Friday, March 28, 2014, Macworld, the world's foremost Mac authority, named urban discovery app Kamino a recipient of the 2014 Best of Show award during the Macworld/iWorld Conference and Expo in San Francisco. The annual Best of Show presentation honors products that have pushed the boundaries of innovation, quality, and overall creativity.
"Our Best of Show Awards recognize the top new Mac and iOS products at Macworld/iWorld," said Roman Loyola, senior editor, Macworld, and manager of the awards. "Of the hundreds of products on display at the show, the Macworld editors were impressed with Kamino because it helps shed new light on the ideal locations of a new city. Its urban hikes make sure that people get the full flavor of a town, whether you're a tourist or a long-time resident."
Editors considered hundreds of products before narrowing the field down to the 11 winners that were presented at this year's Macworld Conference and Expo.
Louis P. Huynh, Kamino Co-Founder and President, stated "We are humbled and honored to receive a Best of Show Award at Macworld/iWorld 2014. Macworld as an organization and publication has long been a respected arbiter of what is cutting edge and trending in the Apple community. We are excited that Kamino is now counted among those products and look forward to growing our user contributed content and making it easier than ever for everyone to have an authentic local experience."
Kamino, which launched on the App Store last September, is the ultimate way for locals and tourists to embark on an urban adventure. Utilizing user-generated descriptions, photos, GPS enabled maps and more, Kamino users can enjoy an authentic city experience by simply following (or creating) a walkable playlist, or urban hike. Each hike features recommendations from travel experts and neighborhood locals to give users an inside look at the special places that make a city unique. With Kamino, users can discover places like which bridge the Fremont Troll hides under in Seattle, where to find the West Village Hidden Gardens in New York, the best spot to capture a photo of the iconic Hollywood sign in Los Angeles and much more.
Kamino is available now for free on the iTunes App Store. For more information visit http://www.GoKamino.com, or join them on Facebook and Twitter at @KaminoLabs.
About Kamino:
Kamino Labs, a travel and urban exploration planning company was developed to change the way people interact with cities through the use of mobile technology. Established by an eclectic group of travel enthusiasts with an unyielding passion for exploring and discovering cites, the company is founded on the belief of experiencing cities in an authentic way. With the launch of the first mobile application, Kamino reinvents the walking tour with the ultimate social discovery engine for urban explorers.
About Macworld and IDG Consumer & SMB
IDG Consumer & SMB produces leading tech media brands PCWorld®, Macworld®, TechHive® and Greenbot and offers innovative marketing services to technology vendors and consumer brands. Reaching a combined 20 million early adopters and tech influencers monthly, IDG Consumer &SMB's brands cover the tech spectrum from PCs, laptops and printers to the newest mobile devices, wearable technologies and Apple products. Premium content can be found in print, apps, on responsive HTML5 websites for both mobile and desktop, and across the social Web.
Additional information about IDG Consumer & SMB is available at http://www.idgcsmb.com.
About International Data Group
International Data Group (IDG™) is the world's leading technology media, events and research company. Founded in 1964 and headquartered in Boston, Massachusetts, IDG products and services reach an audience of more than 280 million technology buyers in 97 countries. IDG's media network features 460 websites, 200 mobile sites and apps, and 180 print titles spanning business technology, consumer technology, digital entertainment and video games worldwide. A recognized leader in conference and exhibition management, IDG produces more than 700 globally branded technology and entertainment conferences and events in 55 countries. International Data Corporation (IDC), a subsidiary of IDG, has more than 1,000 analysts who provide global, regional and local expertise on technology and industry opportunities and trends in more than 110 countries.
Additional information about IDG, a privately held company, is available at idg.com.
Note: All product and company names are trademarks of their respective companies.