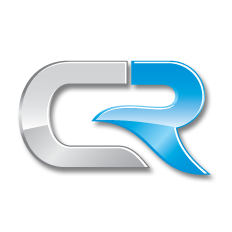 We anticipate significant operational efficiencies and cost savings by implementing Chrome River.
Los Angeles, California (PRWEB) April 02, 2014
Chrome River, a leading provider of expense management and supplier invoice processing software, today announced that Nabarro LLP, a full-service commercial European law firm, will use Chrome River EXPENSE and INVOICE to go paperless and automate the firm's corporate expense reporting and invoice processing.
Nabarro is a leading, 500 lawyer commercial law firm renowned for its clear, business-focused approach to meeting clients' most critical, complex legal needs. With its extensive knowledge of a range of industry sectors, including real estate, manufacturing, infrastructure, healthcare and financial services, the firm is a trusted adviser to major businesses and organizations in the UK and internationally. The firm's headquarters are in central London, with offices in Brussels, Sheffield and Singapore, and a location coming soon in Dubai. The firm draws on an active European Alliance and longstanding relationships with a network of selected firms worldwide for its cross-border work. Clients range from FTSE 100 and Fortune 500 companies to private, fast growth businesses and the public sector.
Coming from a paper-based expense management process, Nabarro was looking for a way to streamline the expense management workflow process throughout their global multi-office environment. They wanted a paperless solution that would also provide better reporting metrics to management, allowing them to make more informed business decisions. Additionally, they were looking for easy integration with their Elite 3E practice management system, Elite CRM and BizTalk.
"We originally thought about writing the invoice process in-house using Elite 3E," said Charles Furness-Smith, financial director at Nabarro. "After seeing Chrome River EXPENSE and INVOICE in action, it was clear that the product was exactly what we needed in order to achieve our goals of having a paperless, streamlined product that provided visibility into expense spend through exceptional reporting tools. Another factor in our decision-making process was our complete trust in the Chrome River organization. We have worked with many members of the Chrome River team for years at ELITE using their superb, industry-leading financial software. We anticipate significant operational efficiencies and cost savings by implementing Chrome River."
"We're pleased to welcome the prestigious firm of Nabarro to our growing European customer base, along with our recent additions of Field Fisher Waterhouse, Taylor Vinters, and Dentons, United Kingdom," said Alan Rich, co-founder and chief executive officer of Chrome River Technologies. "European expansion is one of our biggest priorities for 2014, and large international law firms have rigorous client billing practices and policies, which our expense management system is designed to handle with ease. We consider this to be a well-matched partnership."
Chrome River recently announced an expansion in the UK, naming Nick Ludlow general manager of European operations. For more information, or for a demo of Chrome River, please visit http://www.chromeriver.com or contact Mr. Ludlow on Tel: +44 (0)1264 773634, or email nick(dot)ludlow(at)chromeriver(dot)com.
About Chrome River
Chrome River Technologies, Inc. provides expense reporting and supplier invoice automation solutions that uniquely combine the latest available internet technologies with a team of industry-leading implementation and support experts. Chrome River delivers immediate payback via a "Software as a Service" delivery model that requires no hardware, no software, and no long-term commitment. This unique service is easily configurable to meet the needs of organizations worldwide with complex expense management policies and collaborative approval processes. Request a demonstration today and locate additional information about Chrome River Technologies, Inc. and its solutions by visiting the company website at http://www.chromeriver.com or by calling +1.888.781.0088.