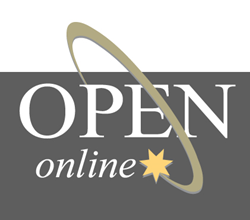 This new product line helps our health care customers to maintain compliance with not only HB 487 but with other state and federal requirements.
Columbus, Ohio (PRWEB) April 03, 2014
OPENonline, an industry leading provider of employment background checks and investigative services, has built a new product line to assist the Ohio Health Care industry in meeting the requirements of Ohio HB 487 with ease. Ohio Health was built to meet the requirements outlined in Ohio HB 487 that make it mandatory for Home Health Agencies (HHAs) to conduct criminal background checks on applicants before hiring and on all employees at least once every five years. On Tuesday, April 8, 2014, OPENonline will host the session "Home Health Agency Background Checks – HB 487" at the Ohio Provider Resource Association (OPRA) 2014 Spring Conference to assist attendees in identifying, managing, and executing mandatory employee database searches as outlined in Ohio HB 487.
"We recognized the need for a specific customized solution that can assist Health Care Companies in Ohio," said Heather Browning, Executive Vice President at OPENonline. "This new product line helps our health care customers to maintain compliance with not only HB 487 but with other state and federal requirements."
Ohio HB 487 affects four state departments in regards to criminal record check and database search requirements: Ohio Department of Aging (ODA), Ohio Department of Health (ODH), Ohio Department of Job and Family Services (JFS), and Ohio Department of Developmental Disabilities (DoDD). These state departments must initially check current employees hired prior to January 1, 2008 no later than thirty days after the anniversary of the employee's date of hire and employees hired on or after January 1, 2008 no later than thirty days after the fifth anniversary of the date of hire. Prior to conducting the required checks, the chief administrator of an HHA must check the following six specified electronic databases: System for Award Management (SAM), Office of Inspector General (OIG) list of excluded individuals, Abuser Registry: Department of Developmental Disabilities Abuser Registry, Ohio Attorney General's sex offender and child-victim offender database, Department of Rehabilitation and Correction's offender search, and Nurse aide registry.
Visit http://www.OPENonline.com for more information.
About SelectCare by OPENonline
OPENonline understands that patient safety is a top priority for human resources and security professionals in the healthcare industry. Regulations and increased litigation in the industry emphasize the need for a thorough background check. By utilizing OPENonline's SelectCare, organizations within the healthcare industry can count on OPENonline to protect their reputation and ensure the safety of staff and patients by uncovering high-risk or sanctioned individuals early in the pre-employment background screening process.
About OPENonline
OPENonline is accredited by the NAPBS® Background Screening Credentialing Council and is the leading provider of background screening and investigative solutions. OPENonline is headquartered in Columbus, Ohio, and serves clients around the world. The company has offices throughout the United States, with primary administrative locations in Ohio, Oregon and California. OPENonline offers a broad range of employment screening, drug screening and employment eligibility verification services, including SelectHire®, a one stop solution for employment screening. The company is dedicated to helping customers save time and money by providing background information that is current, accurate and compliant with exceptional customer service. Each of OPENonline's Safe Hiring Background Specialists are U.S. –based, FCRA certified and compliant with state and federal laws. For more information, visit http://www.OPENonline.com or call 1-888-381-5656.