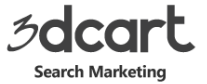 "eCommerce store owners want to have their individual items displayed within Google search results when someone searches for them, but most either don't have the time or the knowledge to setup and continually monitor the campaigns."
Fort Lauderdale, FL (PRWEB) April 03, 2014
Product Listing Ads are displayed when a user searches a term that is relevant to a product and returns a list that includes an image, price and available websites where the item can be purchased. The store owner pays a per-click charge each time the product listing is clicked and the user is directed to their store to browse or make a purchase.
Managed Google Shopping is a do-it-for-me solution fulfilled by the team of Internet marketing professionals at 3dcart Search Marketing who are trained on how to maximize a store owner's advertising campaigns to generate a positive return on investment.
"eCommerce store owners want to have their individual items displayed within Google search results when someone searches for them, but most either don't have the time or the knowledge to setup and continually monitor the campaigns," according to Joe Palko, Chief Marketing Officer. "By having our team manage this advertising channel, the store owner can concentrate on running other parts of the business while our experts work to drive sales."
3dcart's merchants can put the company's marketing team to work for them for a one-time account setup of $199 and a monthly recurring rate of $99 which includes submitting the store's products to Google, creating ad campaigns, managing the feed to optimize ad spend, installation of tracking scripts and code as well as support via email and telephone.
To learn more about 3dcart's eCommerce shopping cart solution, visit http://www.3dcart.com. For more information on Managed Google PLAs, visit http://sem.3dcart.com/ppc-services/managed-google-shopping-pla/.