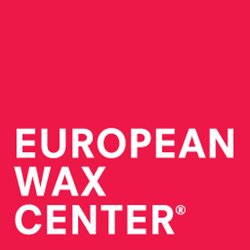 (PRWEB) April 03, 2014
With spring sprung, European Wax Center is celebrating by unveiling an unrivaled Refer A Friend Program for shore residents to save on waxing every time. With Refer A Friend, all Jersey guests can save $5 off every body hair removal in Monmouth County, NJ.
With Refer A Friend, every guest can save money. All guests have to do to save is refer a friend to European Wax Center, whether the friend is in Atlantic City or Atlanta. For every friend referred, the guest receives $5 off their next hair removal service! Guests can easily save $5 off every bikini waxing in Matawan, New Jersey.
Besides offering generous rewards and featuring European surroundings, European Wax Center is famed for hygienic waxing. Professional body waxing in Matawan, Aberdeen, NJ feels phenomenal due to the exclusive purple Comfort Wax. European Wax Center Matawan never double dips.
Guests looking to hear more about Refer A Friend can call (732) 264-6200, or stop into European Wax Center in Aberdeen Townsquare Shopping Center at 1077 New Jersey 34, Matawan, NJ 07747.
About European Wax Center
European Wax Center was founded by siblings David Coba, Joshua Coba and Jessica Coba in 2004, and is now recognized as a leader in comfortable and healthy body waxing. The Cobas developed the ultimate wax experience that features the all-natural COMFORT WAX™ developed in Paris and the 4 Steps to Gorgeous™ process -- Cleanse, Prepare, Wax, Rejuvenate. As well, features include a clean, professional environment, full-privacy Wax Suites, and exceptional service exclusively for EWC guests. Now, luxurious waxing can be incorporated into everyone's regular routine and skincare regime. European Wax Center enables everyone to feel pampered, beautiful and sexy. For more information about European Wax Center or to inquire about owning a franchise log onto waxcenter.com or like us on Facebook at http://www.facebook.com/EuropeanWax and twitter @EuropeanWax.