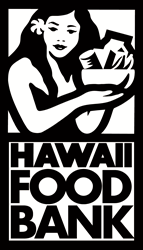 Waipahu, HI (PRWEB) April 03, 2014
In an effort to help those in need, Hawthorne Cat has teamed with the Hawaii Foodbank to collect 1,000 pounds of needed food items for the community.
Kim Barntenstein, Food Drive Manager of the Hawaii Foodbank, says, "In the 25 years since our first food drive, we have donated nearly 200 million pounds of food for children and adults in need." Barntenstein continues, "Working with Hawthorne Cat and the continued support of the community, together we can succeed in helping to feed Hawaii's hungry."
Greg Vena, Pacific Regional Sale Manager, continues, "Hawthorne Cat is proud to do our part to help the Hawaii Foodbank reach its goal of 1,000,000 meals. These donated meals will help feed the elderly, homeless, unemployed and those experiencing temporary emergencies. We encourage the community to donate non-perishable food items for people in need."
Bobby Whitworth, General Manager at Hawthorne Cat, concludes, "Community members can bring food to any of our locations and drop off their items in the designated donation bins. Please help us support our community and donate your food items today."
Hawthorne Cat will be accepting food donations starting Monday, March 31 through Friday, April 18, 2014, during normal business hours.
Visit http://www.hawthornecat.com/hawaii_spring_food_drive or call 808.677.9111 for complete details of the food drive including drop-off locations.
Visit http://www.hawaiifoodbank.org to learn more about the Hawaii Foodbank.
Background
Hawthorne Cat is the authorized dealer for Caterpillar construction and power equipment in San Diego, Hawaii, Guam, Saipan and American Samoa. Hawthorne sells, rents, provides parts and service and emission solutions to various industries including heavy construction, general building construction, earthmoving, excavation, landscaping, marine, paving, waste management and power generation. For more on Hawthorne visit http://www.hawthornecat.com.