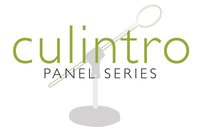 New York, NY (PRWEB) April 07, 2014
On Monday, April 28th from 6-9pm, Culintro (http://www.culintro.com) will host a panel discussion focused on Food and Design: The Rise of Nouveau Food Halls at the NYIT Auditorium on Broadway (1871 Broadway, New York, NY).
Until recently, New York City food aficionados used to have to buy a plane ticket to experience the incomparable delicacies and endless options that exist at classic international food halls. Now food halls seem to be popping up as frequently as food trucks, on a much grander scale, leaving us diners hungry for more.
The popularity of the Food Hall is not solely based on the food but also on the aesthetic and design. Top designers from across the country have targeted this gourmand culture and have built and created these Food Halls to entice and inspire. Adam Farmerie, Partner at the design firm AvroKO, along with Christopher Jaskiewicz, Chief Operating Officer of Gotham Organization, Inc., will speak about their recent development of Gotham West, as well as a few other under-the-radar projects in development; Renowned designer, Jeffrey Beers, will speak about his work designing the Plaza Food Hall, along with Kristin Franzese, Executive Vice President of Retail at The Plaza Hotel/The Plaza Brand. The conversation will be moderated by Stacy Rauen, Editor-in-Chief of HD Magazine.
Following the panel, guests will be transported to a 'makeshift' Food Hall in the NYIT lobby - featuring specialties from the highlighted Food Halls; beverages from Nespresso, Four Roses, and Brooklyn Brewery; and a kicking music playlist from El Media group.
Join us on April 28th as we learn about the intricacies of designing and building Food Halls in NYC & nationwide.
6:00PM: Cocktails & Networking | 7:00PM: Panel Discussion | 8:00PM: Food Tasting from our Featured Food Halls
Tickets to the event can be purchased at http://www.culintro.com for $25/members and $40/nonmembers.