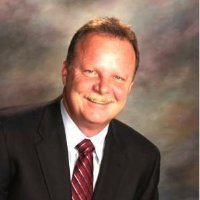 'Richard brings many years of experience working with companies like Activu and has a track record of building best-in-class professional service organizations and delivering excellence to customers.' -Bob Hinkle, COO
Rockaway, NJ (PRWEB) April 08, 2014
Activu Corporation, the leading provider of intelligent video wall visualization solutions that allow for collaborative situational awareness in command centers, control rooms and across an enterprise, announced today that Richard Mebane has joined the company as Vice President of Professional Services. In this new role, Mebane will be responsible for driving customer satisfaction while overseeing new customer deployments, upgrade projects and customer support.
"We are very excited about the addition of Richard to our management team," said Bob Hinkle, COO of Activu. "He brings many years of experience working with companies like Activu and has a track record of building best-in-class professional service organizations and delivering excellence to customers."
Mebane has a proven record of building customer care and professional service organizations that drive significant revenue. He joins Activu from Skyline Professional Services where he led technical services. Mebane has also held several senior management positions in customer care and professional services including Vice President of Global Customer Services at Actelis Networks, Vice President of Professional Services at Nakina Systems, Vice President of Global Customer Services at Orbit IQ, Vice President of Customer Care at Qtera Corp (later acquired by Nortel Networks) and Vice President of Global Services at Newbridge Networks.
About Activu
Activu is a software and services company specializing in designing and building network-based, large-scale visualization and collaboration systems connecting decision makers across the enterprise and beyond. Our solutions enable the sharing and analysis of real-time visual information on video walls, desktops and mobile devices creating a Common Operating Picture, improving Situational Awareness and accelerating and optimizing decision making. Activu solutions have been broadly deployed in military command centers, network operation centers, security operation centers, transit & traffic management centers, emergency operations centers and energy & utility control rooms.