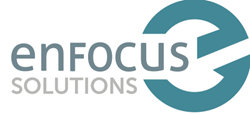 The bottom line is that we want people to be able to define better services that meet customer needs.
San Antonio, TX (PRWEB) April 09, 2014
IT service and shared service managers looking for better resources on the fundamentals of service definition and design can look no further than the upcoming webinar titled "Service Design Fundamentals," to be presented by Enfocus Solutions' CEO John Parker April 15, 2014 at 1 PM EST. Registration for the webinar is now open.
According to Parker, ITIL v3 was a game changer to IT service management (ITSM). By extending the scope of ITSM from 10 processes to 28 and introducing the service catalog, ITIL v3 has significantly changed how ITIL services are requested, provisioned, and delivered. Many organizations are even applying ITSM best practices to the shared services and applications management.
However, according to the presenter, there are not many existing resources for individuals looking to learn how to get started defining and designing services to successfully create a service catalog.
"A problem that we've noticed in a lot of organizations is that they don't know how to even get started with defining and designing services using the processes described in ITIL v3," said Parker. "So with this webinar, we wanted to make sure people have an accessible resource for understanding the current ITSM best practices. The bottom line is that we want people to be able to define better services that meet customer needs. "
The educational webinar will be packed with valuable information for individuals looking to define any type of service, including IT services, shared services, and services provided to external customers. The following topics will be addressed:

Service strategy and design concepts and terms
Defining a service
Defining service components
Identifying business requirements, drivers, and impacts
Discovering and defining service features
Understanding customer needs using personas
Discovering user activities using scenarios
Linking services to business processes
Designing for availability, capacity, continuity, and security
Defining Service Level Requirements
Creating and maintaining the Service Design Package (SDP)
This webinar is part of the popular Enfocus Solutions Webinar Series.
About Enfocus Solutions Inc.
Enfocus Solutions is a provider of software and services to help organizations deliver more value from IT projects. With Enfocus Solutions strategic professional and software services, organizations have the capabilities to capture, manage, and leverage requirements that enable successful business change of people, processes, and technology. Enfocus Requirements Suite™ and the supplementary next generation business analysis services and technologies support successful product discovery and delivery, helping organizations achieve better business outcomes by aligning projects with business needs and delivering higher ROI. Enfocus Solutions Inc. is a privately held company headquartered in San Antonio, Texas.