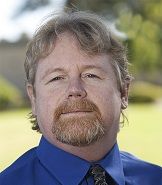 Tucson, Arizona (PRWEB) April 10, 2014
CEDR HR Solutions, the nation's leading provider of individually customized, legally compliant medical and dental employee handbooks, will be speaking at two dental conferences this month. The presentation, titled "The Devil's in the Details: How Your Office Policies Can Help You...or COST You!" will be featured at the Excellence in Dentistry conference on April 10-12 at the Sandestin Golf & Beach Resort in Destin, Florida, and the Dental Townie conference, April 23-26, at the Cosmopolitan of Las Vegas, Nevada.
CEDR HR Solutions CEO Paul Edwards will be presenting. Edwards is a well-known speaker in the dental industry, with over 20 years' experience as a business owner and manager. Paul specializes in helping employers limit liabilities and prevent employee lawsuits through legally compliant policies. At the Destin event, Edwards will be joined by his CEDR co-founder, attorney Douglass Lodmell, an industry leader in the field of Asset Protection. This is CEDR's first attendance at both conferences.
"The Devil's in the Details" is an eye-opening and interactive human resources training course designed to help dentists and office managers protect their practices by learning to identify the 10 deadliest employee policies that many dentists are using, self-audit human resources practices and policies for potential liability, understand why documentation is vitally important, and much more.
In addition, CEDR will host a booth at both conferences, and will be giving away a limited number of copies of the CEDR HR Solutions Hiring Guide and the Ultimate Managers' Guide. The Hiring Guide typically sells for $149, while the Ultimate Managers' Guide sells for $99.
Registration is still open for both the Excellence in Dentistry conference (theprofitabledentist.com/Destin-Seminar.asp) and for the Dental Townie conference (towniemeeting.com).
About CEDR HR Solutions
CEDR HR Solutions provides best-in-class HR support, products and services to medical and dental practices across the United States, and specializes in crafting customized Employee Handbooks, Associate Agreements and Hygienist Agreements. CEDR's team is composed of experts in the field of employment law, including lawyers, researchers and HR professionals. Since its inception in 2006, CEDR has provided office manuals and HR support to over 1000 medical and dental practices of all sizes and specialties. To learn more, please visit CEDRSolutions.com.
About Nuanced Media
Nuanced Media is a digital marketing and graphic design firm. The company specializes in strategic, multilayer marketing campaigns and efficiently crafted, user-friendly websites. Based in Tucson, the company has a variety of clients throughout Arizona, California, and Texas. For more information, please view Nuanced Media.