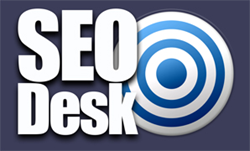 (PRWEB UK) 12 April 2014
Adam Hart Electrical, one of the leading domestic electricians in the south east of England, is pleased to announce a full range of garden lighting services for clients. Now that the clocks have been moved forward, and British Summer Time is now officially upon us, many people are looking to ensure their garden is ready for a summer of fun. Adam Hart Electrical is keen to ensure that people get full use of their garden at day and night, and by installing effective lights, people will be able to enjoy their garden safely at all hours of the day and night.
When it comes to installing lights and electrical work in a garden, it is necessary to call upon the services of an expert. Installing electrical work outside is not a task to be completed by an amateur because there can be extremely serious consequences of not completing the job properly. Anyone looking for peace of mind and confidence that their garden has a full range of lights that have been properly installed and fitted should turn to the best electricians Kingston has to offer. Given that Adam Hart Electrical has been operating since 1996, the firm is extremely confident about their skills and expertise.
Given that this summer is a World Cup summer, hopes are high that there will be plenty of causes for celebration during the summer months. Whether people are hosting World Cup parties at their home or they want to escape the football, the garden is likely to be a key focal point for celebrations and get-togethers. With the World Cup taking place in Brazil, many of the games will be kicking off late in the evening in England. This means many people will be socialising into the small hours of the morning, and this is why any parties taking place in the garden need to be properly lit.
It is not possible to thoroughly guarantee people's safety in the garden, particularly if people are in a celebratory mood, but the inclusion of superior quality lights around the garden will provide additional lighting coverage which is likely to minimise the likelihood of risks and accidents. Hiring the best electrician Wimbledon has to offer makes sense when it comes to looking after people, and this is where calling upon Adam Hart Electrical makes perfect sense. All of the work undertaken by the firm conforms to all of the latest building regulations, and the firm is able to call upon close to 20 years' worth of experience in the commercial and domestic sector.
About Adam Hart Electrical:
Adam Hart Electrical was established in 1996, and the firm is regarded as one of the leading electricians in the south of England. The firm has provided services for commercial and domestic clients. The firm provides a range of electrical jobs and offers a free survey and a rewiring service that comes without charge.