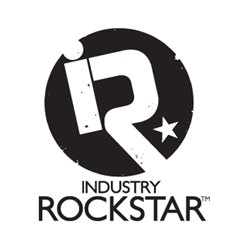 Discover how it's possible to become a leader in your industry and take your business to the next level.
Cape Coral, FL (PRWEB) April 11, 2014
Industry Rockstar, a Global Training company, today announced they will be holding a free Business Accelerator Event in the greater San Francisco, California area. This event is designed to show entrepreneurs and business owners what they need to do in order to get the edge in today's new economy.
"Many business owners are not connected to their true value in the world," stated Industry Rockstar founder Kane Minkus. "They are overly self-critical, focus on their imperfections, and ultimately sabotage their potential growth. To reach the top levels of success, business owners must experience a transformation in their thinking. This begins when they start to properly value and esteem the unique skills they bring to the table."
At the event, the 5 P's of the Industry Rockstar Formula will be covered. They are:

Perspective--gain clarity and direction
Personal Branding--gain visibility and build relationships
Packaging--make it easy for people to buy what you offer
Positioning--use digital marketing and strategic partnerships
Presenting--use master selling and storytelling techniques
The core principles taught at the Business Accelerator event have far-reaching application and are designed to help business owners, entrepreneurs, industry experts, speakers, trainers, doctors, coaches, consultants, designers, authors, writers, independent contractors in any field, or self-employed service providers who are struggling to get more clients and grow their business.
People who attend an Industry Rockstar event will be exposed to the tools and strategies other successful companies are using to thrive in today's competitive economy.
Discover how it's possible to become a leader in your industry and take your business to the next level. Whether you are a seasoned entrepreneur or just getting started, the Business Accelerator event promises to reveal new strategies that work today. To register call 844-242-8157 or register online at http://www.industryrockstar.com.
Additional products and services will be offered for sale.
About Industry Rockstar:
Industry Rockstar is recognized as a leader in Global Business Training. Founded in 2006 by entrepreneur and author Kane Minkus, Industry Rockstar has conducted 1,200 trainings in 12 countries globally with over 350,000 participants going through their powerful business growth formula. Their mission is to empower business owners, entrepreneurs, and experts to express their pure joy, passion, and love in their business, while generously contributing to their communities and families. A schedule of their upcoming Business Accelerator training events in Canada is available by visiting their website http://www.industryrockstar.com.