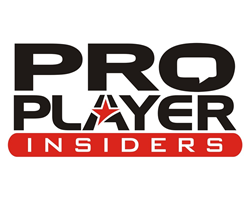 I am honored that I was chosen to participate in this event and believe it further highlights the commitment of Pro Player Insiders to have a positive impact on the global community.
New York, NY (PRWEB) April 11, 2014
Pro Player Insiders Founder Melissa Mahler has been selected as an official delegate to the United Nations Media for Social Impact Summit today at the UN Headquarters in New York City. The summit is an exclusive nomination-only event that unites representatives of leading media companies, advertising firms and creative agencies with UN experts to highlight the power of media to drive social change and strategize campaigns around pressing global issues.
"I am honored that I was chosen to participate in this event and believe it further highlights the commitment of Pro Player Insiders to have a positive impact on the global community," said Melissa Mahler, co-founder and Editor-in-Chief of Pro Player Insiders. "This is an amazing opportunity to collaborate with United Nations representatives and media leaders, share our story and plan new ways to continue driving social change through our media platform."
The summit will showcase innovative social campaigns through keynotes, interviews, case studies and roundtables. The event also provides a unique opportunity for delegates to network and learn from the brightest minds in media and build lasting partnerships that further social progress.
The summit is organized by the United Nations Office for Partnerships and PVBLIC Foundation.
About Pro Player Insiders
Pro Player Insiders offers a peek into player's personal lives and what matters to them, on and off the football field with news, analysis, interviews, coverage of community events and featured contributions from current and former NFL players and their families. Pro Player Insiders works closely with the NFL Players Inc. as an official licensed partner, which provides exclusive access directly to the players and special events. For over 10 years, co-founder Melissa Mahler has led companies and advised other CEO's and community leaders in matters of communications, strategy, media and government relations, community partnerships and crisis management. Pro Players Insiders is the true voice of the players. For more information visit: http://www.proplayerinsiders.com on Facebook: http://www.facebook.com/ProPlayerInsiders and follow us on Twitter @PlayerInsiders and @Melissa_PPI.
About United Nations Office for Partnerships
The United Nations Office for Partnerships serves as a gateway for partnership opportunities with the United Nations family. It promotes new collaborations and alliances in furtherance of the Millennium Development Goals (MDGs) and provides support to new initiatives of the Secretary-General. Working with corporations, philanthropic foundations and civil society organizations, the Office seeks ways to leverage their skills in leadership, management, technology and innovative delivery systems to help achieve the Millennium Development Goals and others UN objectives.
About PVBLIC Foundation
PVBLIC Foundation is an in-kind grant making organization that harnesses the power of media and advertising assets to drive social change. Through partnerships with leading media companies, PVBLIC aggregates donated media and works strategically to pair media space with key non-profits at the local, national and global levels. PVBLIC in-kind media grants increase awareness around important causes and significantly expand the reach of their otherwise limited media budgets. Since it's founding in 2011, PVBLIC has made grants with a combined value of $43 Million to over 67 organizations.