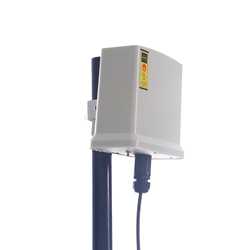 (PRWEB) April 12, 2014
Today, Excel-Wireless.com, a leading provider of WiFi access points, announces its new arrivals, including some hot models on the market.
The CEO of the company has specially recommended the model of ZDA-AP-2327N-300M to its customers. This is a waterproof design of outdoor wireless coverage equipment. It has a POE power supply within 100 meters range through an ethernet cable, which facilitate the installation outdoors.
With this model, people can convert the ethernet network into 2.4G wireless signals. The AP (access point) bridge is used to connect two or more networks wirelessly. Moreover, it can be easily installed outdoors. At the same time, users can add some wireless cameras to ensure the safety of their private property.
Excel-Wireless.com has listed 4 popular designs of WiFi access points on its website, and these models have similar functions. The business has been in the industry for many years, and it knows what customers need. As a result, customers can always find the models that they want to buy at Excel-Wireless.com.
Excel-Wireless.com's unique experience enhances the level of its designs. Now, all its products of WiFi access points are available at greatly discounted prices (between $100 and $200). The company aims to make each customer feel happy.
"All the materials we use are grade A, and users don't need to pay much money to enjoy the benefit brought by wireless network," says the CEO of Excel-Wireless.com.
In addition, Excel-Wireless.com has recently updated its website. The company hopes that its current and prospective customers will enjoy the wireless network without worrying about the signal strength.
About Excel-Wireless.com
Excel-Wireless.com is a well-known supplier of cellular amplification and wireless communication systems with a focus on cell phone boosters. The business has many years of experience in the industry with a track record that it has cooperated with many companies, universities, military and government agencies and communities in all sizes around the world. For more details about the company and its products, please visit: http://www.excel-wireless.com/wifi-access-point.