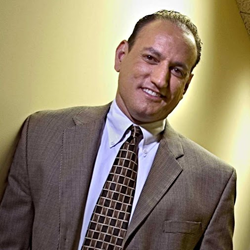 (PRWEB) April 11, 2014
The Law Offices of Michael Cordova would like to extend our condolences to the friends and family of Octavio G. Herrera. While performing his job as a landscaper, Octavio G. Herrera suffered life-threatening injuries when hit during an illegal street race near 52nd Street and Earll in Phoenix, Arizona; he died earlier this week due to those injuries.
The Law Offices of Michael Cordova has established a donation-matching fundraiser that will begin April 11, 2014 and end on April 18, 2014 at midnight. For every gift of $25 or more, the law firm will donate $25 per donor. All donations will be given to the family for expenses related to the care of Octavio G. Herrera. To make a donation of any amount via PayPal, please visit http://www.mcordova.com/blog. Donations can also be mailed to the Law Offices of Michael Cordova, Attention: Karen Trejo, 1700 North 7th Street, Suite 1, Phoenix, Arizona 85006.
About the Law Offices of Michael Cordova:
The Law Offices of Michael Cordova was founded in 1994 by Michael Fairbairn Cordova, a graduate of Harvard Law School. The law firm is one of the leading Plaintiff's law firms in the State of Arizona. This level of quality is demonstrated through the outcomes we work hard to attain for our clients and through the service we strive to provide. We have decades of experience and have represented thousands of clients over the years. We represent clients in the Phoenix metropolitan area and throughout the state of Arizona and are ready to assist them through their difficult time. Our experienced attorneys handle various types of cases. These cases include, but are not limited to: personal injury, dog bites, wrongful death, car accidents, motorcycle accidents, and product and premises liability.