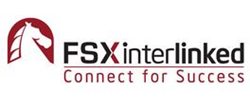 (PRWEB) April 11, 2014
FSXinterlinked is the premier investment conference organization in the United States. Through a series of regularly scheduled investment conferences, FSXinterlinked brings firms together with the purpose of sharing information and showcasing investment opportunities.
The companies that presented at the recent FSXinterlinked Investment Conference, held at the Ritz Carlton in Dallas, Texas granted exclusive interviews for the FSXinterlinked Investment News Channel on InterlinkedTV.
The interviews were conducted by FSXinterlinked host, Michael Fugler, global expert and speaker on Entrepreneurship, delivering education, training, and demonstration workshops on how to go from an idea on a napkin to a stock exchange listing and all the steps in between.
The exclusive interviews the companies listed below granted at the recent investment conference at Dallas are available only on the FSXinterlinked channel on InterlinkedTV.
Allegiancy LLC
Emmi Ultrasonic
Endurance Exploration
Equity Build
Hinto Energy, Inc.
KCD Financial
Please Forward International, Inc.
Premier Holding Corp.
Pressure BioSciences
Rapid Restoration & Remodel Inc.
Telegu Entrepreneurs Association
Wealth Builders Ave.
Delray Wannemacger, FSXinterlinked President, announced recently that FSXinterlinked will host their upcoming event at the Ritz Carlton in Fort Lauderdale, Florida, May 21-23 and it is already one of the most anticipated investment events of 2014.
———————————————————————————————————————–
About FSXinterlinked Investment Conference
FSXinterlinked is the premier investment conference organization in the United States. Founded as Financial Services Exchange (FSX) in 1983, it is one of the longest standing and most trusted investment conferences in the country for Broker Dealers and financial professionals. For more information about our organization please go to http://www.FSXinterlinked.com/.
Safe Harbor Statement
This press release may contain information that constitutes forward-looking statements made pursuant to the safe harbor provisions of the Private Securities Litigation Reform Act of 1995. All statements, trends, analysis, and other information contained in this press release, including words such as "anticipate," "believe," "plan," "estimate," "expect," "intend," and other similar expressions of opinion, constitute forward-looking statements. Any such forward-looking statements involve risks and uncertainties that could cause actual results to differ materially from any future results described within the forward-looking statements. Risk factors that could contribute to such differences include those matters more fully disclosed in the Company's reports filed with the Securities and Exchange Commission. The forward-looking information provided herein represents the Company's estimates as of the date of the press release, and subsequent events and developments may cause the Company's estimates to change. The Company specifically disclaims any obligation to update the forward-looking information in the future. Therefore, this forward-looking information should not be relied upon as representing the Company's estimates of its future financial performance as of any date subsequent to the date of this press release.