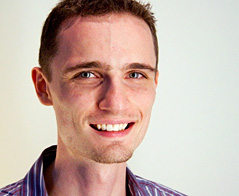 This jam-packed class includes lots of real world information and demonstrations on SharePoint Branding, Site Customization, Management and Responsive Design.
(PRWEB) April 14, 2014
SharePoint-Videos.com, provider of online SharePoint training, education and support for SharePoint users and administrators will host a new online class, "Building Compelling Branding for SharePoint Online Internal & Public Sites". The course will be held on Thursday, May 8, 2014 from 11:00 AM to 3:00 PM (EDT), and is taught by Yaroslav Pentsarskyy, Microsoft MVP and SharePoint Author.
This online class is for designers, content managers, administrators and developers that want to learn about SharePoint Online (Office 365) Branding, Site Customization, Management and Responsive Design. This is a jam-packed class with lots of real world information and demonstrations.
Attendees of the online course will learn:

Overview of SharePoint Online Sites
Customization Options: SharePoint Designer vs. Visual Studio
Key Branding Artifacts
Creating a SharePoint Online Custom Look
Complex Branding with Master pages
Branding SharePoint Online Custom Sites
Design Manager and its Role in Branding
Building Interactive Components
Responsive Design
and much more…
As a special offer for this class, each attendee will receive one free month subscription to SharePoint-Videos.com providing access to more than 800 online SharePoint video tutorials.
Sign Up Now! The online class costs $297 and includes the following deliverables (1) custom look files for SharePoint online, (2) sample master page ready to be applied, (3) sample online app to get you started.
For more information about SharePoint online training classes offered through SharePoint-Videos as well as its flagship product, VisualSP™ - offering a complete SharePoint help system, email info(at)sharepointElearning(dot)com or call 630-786-7026.
About SharePoint-Videos.com (Rehmani Consulting)
SharePoint-Videos.com (SPVideos) focuses on empowering information workers, technical decision makers, administrators and developers in corporate environments with the SharePoint knowledge they need to be successful. SPVideos is the creator of VisualSP SharePoint Help System - in-context support delivered to users through the Help tab in SharePoint ribbon. VisualSP has been helping drive SharePoint adoption in organizations by exposing Help content such as: video tutorials, screenshots and reference documents to the users when they need it. In addition, hundreds of video tutorials are available on the SharePoint-Videos.com site, which empower all SharePoint users to build powerful solutions and use the SharePoint platform effectively. http://www.sharepoint-videos.com
About Yaroslav Pentsarskyy
Yaroslav has been involved in SharePoint solution architecture and implementation since 2003. As a Microsoft MVP since 2009, Yaroslav keeps in close touch with SharePoint product team. He frequently presents at local and worldwide tech events as well as online and has written a number of books on SharePoint. For a bit of fresh SharePoint information, visit his blog: http://www.sharemuch.com.