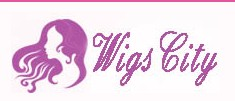 (PRWEB) April 14, 2014
Recently, WigsCity.com, a leading online store of beautiful hairpieces, has proudly announced its new range of full lace wigs. Moreover, the company has launched a special offer on these items; all clients can get cheap full lace wigs at the company's website now.
The marketing specialist of the company says that the special offer will be valid until April 28, 2014. The current discount is up to 35% off. "We are pleased to release our new full lace wigs for old and new customers. You know, more and more customers prefer to buy things online nowadays. At our website, customers don't have to pay a barrel of money to obtain high quality hairpiece. All our items are priced reasonably," he says.
WigsCity.com is one of the most popular hairpiece suppliers in the global market. Its products are extremely beautiful. Along with full lace wigs, it also provides many other great items like lace front wigs, silk top lace wigs, Indian Remy full lace wigs and so on.
For additional information, WigsCity.com also provides worldwide clients with discounted shipping fees. To bring more benefits for customers from all over the world, it often launches promotions.
About WigsCity.com
WigsCity.com is an experienced online supplier of high quality wigs. The company is selling more than 500 different styles of items at its online store now. Its hot items include full lace wigs, Jewish wigs, silk top lace wigs. Beside the fashionable products, the company is popular for its competitive prices, great customer support and fast speedy delivery.
For more detailed information about its items, please visit http://www.wigscity.com.