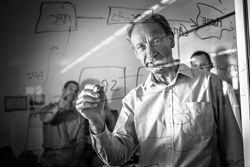 (PRWEB) April 14, 2014
Infonetics Research is hosting a new Webinar designed to help carriers better understand the benefits and challenges of moving IMS to the cloud. The Webinar, "Deploying IMS in the Cloud with NFV" takes place Wednesday, April 16 at 11 a.m. EDT.
Diane Myers, Principal Analyst, VoIP, UC and IMS, Infonetics Research, will lead the discussion with Martin Taylor, CTO at Metaswitch, Daniel Johnson, Head of IMS Virtualization and Cloud, Alcatel-Lucent and Stephan Skiba, Strategic Product Manager IMS Portfolio Virtualization, Ericsson.
To register, please click here.