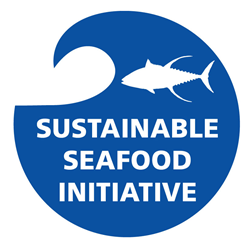 Charleston, S.C. (PRWEB) April 14, 2014
Celebrate Earth Day by dining responsibly at the next Sustainable Seafood Dinner at Wild Dunes Resort's Sea Island Grill & Lounge on April 22, 2014. Opening with a 6:30 reception, the dinner will begin at 7 p.m. Chef de Cuisine Jeff Miller is practicing eco-friendly customs as he prepares a five-course meal, accompanied with wine pairings, that blends traditional and nouveau Lowcountry flavors, all of which are sourced from fresh, local ingredients.
Offerings include:
-- Marinated snapper, hearts of palm puree, squid ink reduction
-- Toasted quinoa crusted scallops, Leche De Tigre emulsion, avocado nori puree, charred lime salt paired with Willamette Valley Vineyards Pinot Gris
-- Sous vide octopus, pickled green tomato, olive puree, grilled corn jus paired with Honig Organic Sauvignon Blanc
-- Seared grouper cheeks, pickled mango, kale chimichurri, coconut foam paired with Four Vines "Naked" Un-oaked Chardonnay
-- Swordfish escabeche, roasted corn and Andouille succotash, chorizo-Sherry vinaigrette, crispy leeks paired with St. Francis Chardonnay
-- Dark chocolate cake, peanut butter mousse, dark chocolate ganache, banana bacon and peanut butter granola, salted caramel tube paired with Otima 10 year Tawny Port
Sea Island Grill & Lounge is always taking steps to go green whether it's through recycling or the elimination of all styrofoam from the restaurant, kitchen and bar. Wild Dunes Resort incorporates practices and programs that respect and lessen the footprint on our changing environment. The South Carolina Aquarium's Sustainable Seafood Initiative program coordinator Shelley Dearhart will be present to share information with guests about sustainable seafood best practices and how to make wise choices when eating out and at home.
The five-course prix fixe dinner is $68 for Wild Dunes Resort guests, $75 for non-Resort guests, including wine pairings. Ten percent of the proceeds will be donated to the South Carolina Aquarium Sustainable Seafood Initiative. Space is limited and reservations are required. For reservations and a gate pass, please contact Wild Dunes at (843) 886-2200.
For all media inquiries, please contact Kate Dittloff at (843) 579-8660 or kdittloff(at)scaquarium(dot)org.
About the Sustainable Seafood Initiative:
Designed to promote the use of local and sustainable seafood in South Carolina's restaurants, the Sustainable Seafood Initiative helps ensure that consumers have fish for the future by teaching our partner chefs about sustainable and local seafood, assessing their menus, and encouraging consumers to dine at our partner restaurants. The Sustainable Seafood Initiative is guided by an interdisciplinary and diverse Steering Committee ensuring that the program pragmatically balances the needs of the environment with the world population's need for seafood. We believe that we can lessen the impact we have on the oceans by making wise seafood choices and encouraging improvement of fishing and fish-farming methods.
About The Sea Island Grill & Lounge:
Located in the Four Diamond rated Boardwalk Inn at Wild Dunes Resort, the Sea Island Grill & Lounge offers upscale yet casual dining with an emphasis toward sustainability. Featuring local and regional fare creatively prepared by our chefs, our menus change seasonally, allowing us to capture the freshest of ingredients and bring those products impeccably to your table.
About Wild Dunes Resort
Nestled on the northern tip of Isle of Palms, a lush barrier island off the coast of South Carolina, Wild Dunes Resort is located less than 30 minutes from the charm and grace of historic Charleston. The Resort occupies 1,600 acres of oceanfront paradise with a variety of accommodations ranging from the AAA Four-Diamond Rated Boardwalk Inn and The Village at Wild Dunes to private condos and luxury home vacation rentals. Offering a year-round menu of championship golf, nationally-ranked tennis, award-winning recreation, spa services and restaurant options, Wild Dunes Resort has been distinguished by many publications and associations as a top destination for families, golfers, tennis lovers, and meeting and event planners. It is one of more than 30 independent, upscale and luxury hotels, resorts and golf clubs in the United States managed by Destination Hotels & Resorts, the fourth largest independent hospitality management company in the country. Visit Wild Dunes Resort online on Facebook, Twitter and Youtube.
About the South Carolina Aquarium:
The South Carolina Aquarium, Charleston's most-visited attraction, features thousands of amazing aquatic animals from river otters and sharks to loggerhead turtles in more than 50 exhibits representing the rich biodiversity of South Carolina from the mountains to the sea. Dedicated to promoting education and conservation, the Aquarium also presents fabulous views of Charleston harbor and interactive exhibits and programs for visitors of all ages.
The South Carolina Aquarium, a 501(c)(3) not-for-profit organization and is open Daily from 9 a.m. to 6 p.m. (last ticket sold at 5 p.m.). The Aquarium is closed Thanksgiving Day, half day Dec. 24 (open 9 a.m. to 1 p.m.) and Dec. 25. Admission prices are: Toddler's (0-3) free; Youth (4-12) $14.95; Adults (13+) $24.95. The Aquarium plus the 4-D Theater experience is free for Toddlers, $19.95 for Children, $29.95 for Adults. The 4-D Theater experience only is $6.95 for Children and Adults and Free for Members. Military, senior, college and group discounts are available. For more information call 843-720-1990 or visit scaquarium.org. Memberships are available by calling 843-577-FISH.
###