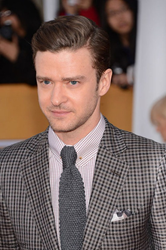 Denver, Colorado (PRWEB) April 15, 2014
Suave, sophisticated singer-actor Justin Timberlake is on a roll. Just nominated for 11 Billboard Music Awards, the star is currently riding a string of sold out shows in Europe. He performs at the Hallenstadion in Zurich tomorrow night, followed by shows in the Netherlands, Germany, France, Holland and Belgium.
The artist gets home from Europe in early July and opens the North American leg of his 20/20 Experience World Tour at the First Niagara Center in Buffalo, New York on July 9, 2014.
The opener is followed by concerts in Charlotte, Baltimore, Albany, Uncasville, Boston, Ottawa, Montreal, Detroit, Kansas City, New Orleans, San Antonio, Las Vegas, Glendale, and San Jose. The current wrap is set for the Staples Center in Los Angeles, California on August 12, 2014.
"Ticket sales for Justin Timberlake have been strong for most of last year, partly as a result of his earlier tour with Jay-Z, as well as his current tour," said Marta Ault at online ticket marketplace BuyAnySeat.com. "While some of his upcoming U.S. concerts are already listed as sold out, there's still a great selection of tickets to choose from.
"That's why we're proud to be able to offer fans the most comprehensive and continuously updated selection of concert tickets online, with a worry-free guarantee to protect their purchase," added Ault.
"To access the complete inventory of Justin Timberlake tickets we now have available, customers can go to BuyAnySeat.com and search for Justin Timberlake – then select their tickets."
Timberlake performs in Denmark, Norway, Sweden, Russia, Turkey, Israel, Morocco, Portugal and the U.K. through early June before heading for the U.S. After his concert in L.A. in August, Timberlake heads back across the pond for gigs in England and an October run through Australia and New Zealand.
The second leg of his North American tour then opens at the Moda Center in Portland, Oregon on November 20 and hits Oakland, Los Angeles, Las Vegas, Houston, Dallas, Oklahoma City, Chicago, Toronto, Uncasville, Brooklyn, Philadelphia and Nashville. The wrap is scheduled for the Gwinnett Center in Atlanta, Georgia on December 20, 2014.
At next month's Billboard Music Awards, Timberlake could capture his first award this year as a solo artist. Included in his 11 categories of nominations are Top Artist and Top Billboard 200 Album. With his group 'N Sync, Timberlake earned five Billboard Music Awards, including the 2000 trophy for Album of the Year No Strings Attached. Timberlake's efforts have earned him six Grammy Awards and four Emmy Awards.
In terms of his concerts, according to reviewers, Justin Timberlake puts on quite a show. Dressed to the nines in a Tom Ford tux, he moves gracefully along the riser, using the mic stand as a dance partner. His hair is slicked back, evoking a classic 1930's elegance. Behind him, his 13-piece traveling band is also resplendent in designer duds, with a critically-acclaimed horn section that adds an exotic, exciting edge to each number.
Then, there's the six silver-tongued back-up singers, all attired in vests, jackets and ties. They bring the added depth, reach and richness to the crooner's well-crafted delivery.
To shop for Justin Timberlake tickets, visit BuyAnySeat.com.
About BuyAnySeat.com: An online ticket marketplace, BuyAnySeat.com connects sports, theater and other live entertainment fans to an extensive worldwide network of ticket sellers. The site's simplified listings and navigational tools enable fans to easily locate, compare and purchase inexpensive, discounted or lower-priced tickets to virtually all advertised sports and entertainment events around the globe.
The marketplace, which is PCI-compliant and Norton Secured, also provides customers with a complete Worry-Free Guarantee on all ticket purchases. Based in Denver, Colorado, BuyAnySeat.com is a subsidiary of Denver Media Holdings. For more information, please visit http://buyanyseat.com.