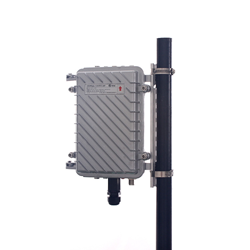 (PRWEB) April 17, 2014
Excel Wireless has recently announced its new wireless bridge products with cutting-edge functionalities. The new models are now offered at greatly discounted prices, and the special offer is valid until May 12, 2014.
The versatile wireless bridges from Excel Wireless work in a wide frequency (2.3G-2.7G), and their bandwidth can be 150MBps or 300MBps. These models can make any wired ethernet-equipped device a part of a wireless network. At home, people can use the wireless bridge to connect game consoles, set-top boxes, or computers to the wireless network to share a high-speed network connection.
"Our wireless bridge products work on any platform and with any operating system. Because there are no drivers to load, setup is a snap. You just need to plug the wireless bridge into your device and configure the network settings through your web browser. I think the promotion is very important for us because it is a great opportunity for us to show our best products for the global clients," the CEO of the company says.
He adds, "You can also use our wireless bridge as a kind of "cableless cable" to connect remote areas together. With a wireless bridge in the garage and another one in the house, you're connected without the hassle of cabling."
Excel Wireless has much experience in the industry, and it is confident about its high quality electronic products. The spokesman for the business says that the outstanding items and great customer service can bring the company great success in the future.
About Excel Wireless
Excel Wireless (Excel-Wireless.com) is a well-known supplier of cellular amplification and wireless communication systems with a focus on cell phone boosters. The business has many years of experience in the industry with a trackable record that it has cooperated with many companies, universities, military and government agencies and communities in all sizes around the world. For more details of the company and its products, please visit: http://www.excel-wireless.com/wireless-bridge