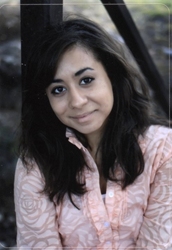 We have the opportunity to...position XcelHR as the premier PEO firm to provide small businesses with real solutions.
Rockville, MD (PRWEB) April 17, 2014
XcelHR is excited to welcome Kaeli Reeves to the marketing department at XcelHR headquarters. In her role as Social Media Coordinator, she is responsible for managing company social media platforms, media research and analysis, content creation and external and internal communication tactics. She sees the opportunity to expand the company's reach through social media as a way to encourage insightful and stimulating discussion between XcelHR, customers and other industry leaders.
"There is so much noise on social platforms," Reeves said, "but we have the opportunity to cut through all of that and position XcelHR as the premier PEO firm to provide small businesses with real solutions to their problems."
She has experience performing PR and social media strategy in various industries, including higher education, retail business and renewable energy technology. In a 21st century society, she recognizes the importance of developing online communities and finding creative and innovative ways to illustrate company culture.
Reeves earned her B.A. studying Communications with a Public Relations emphasis at Brigham Young University in Provo, Utah. Her early life as an Army brat primed her well for the continual change and uncertainty that are typical at a fast-paced business.
Her desire to pursue Communications stems from an experience she had as an adolescent. Before her father deployed to Afghanistan, her father's commanding general wrote her a letter explaining the need for her father's deployment, but also expressed his appreciation and understanding of her family's sacrifice. Reeves hopes to use that example of transparency and thoughtfulness in her work.
Ironically, Reeves prefers to spend her free time with the tangible- refinishing furniture, reading books and magazines, going to concerts, exploring local restaurants and participating in her church community. She also enjoys volunteering, having spent time working with Habitat for Humanity, an after-school tutoring program, a local food bank and hospice center.
About XcelHR
A national leader of HR service, XcelHR streamlines your back office so business owners can focus on growing their business. For over 20 years, XcelHR has provided turnkey Human Resources solutions to small and mid-sized businesses. We provide a consultative, flexible approach for our clients, allowing them to select the solution that best fits their needs. For more information about XcelHR, please visit xcelhr.com or call 800.776.0076.