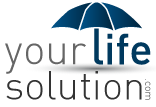 Generally it only affects individual applicants by making their rates marginally higher than the absolute lowest risk applicants
Chicago, IL (PRWEB) April 18, 2014
YourLifeSolution.com, a service which touts instant life insurance quotes online, is today illustrating the effect of high blood pressure on life insurance rates. "High blood pressure can have anywhere from no effect on life insurance rates, which is rare, to a devastating effect on life insurance costs, which is also rare. Generally it only affects individual applicants by making their rates marginally higher than the absolute lowest risk applicants", said Eric Smith, the founder of YourLifeSolution.com.
The illustrated difference between rates for life insurance based on amount of medication used to control high blood pressure is as follows:
-1 blood pressure medication allows an applicant the possibility of 'preferred' rates
-2 blood pressure medications generally relegate an insured to 'standard plus' or 'standard' rates
-3 or more blood pressure medications make the applicant a table-rated risk in most cases and involves a specific extra be added to their premium
Readers looking for more information on term or permanent life insurance products are encouraged to visit YourLifeSolution.com, or call Eric Smith at 888.374.2764.