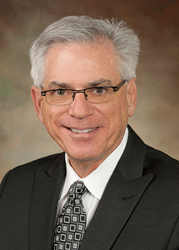 FAYETTEVILLE, GA (PRWEB) April 18, 2014
Storytelling can serve as a low-fidelity simulation that increases patient safety and satisfaction. That is the key message Synensis Chief Innovation Officer Rick Stone will deliver at the SGH & Quality Systems Program Assessment Review (QSPAR). The five-day event in San Antonio, Texas, is sponsored by the United States Air Force Medical Service.
Stone's presentation focuses on how storytelling can connect customer service and patient engagement and build a culture of patient safety.
Using quotes from patients, nurses and physicians, patient safety survey data and case studies, Stone will identify critical differences in patient and clinical perspectives; what drives patient expectations, priorities and perceptions of their experience; and how escalating levels of engagement measurably improve patient satisfaction and safety.
He will also define key components of a healthy safety culture and the distinctions between clinical care, informative care and empathic care.
At the conclusion of his presentation, Stone will share how StoryCare®, a proprietary product co-owned by Synensis, was used by 40 hospitals across Virginia and North Carolina as part of the Reducing OB Harm Collaborative project.
"At Synensis, we have seen how teaching teams to share the right stories is a simple but powerful strategy that helps medical professionals solve real challenges and apply best practices immediately," says Stone.
About Synensis:
Synensis was formed to create healthier organizations, improve the quality of healthcare around the world, and help save thousands of lives each year. We provide the tools, knowledge, coaching and training to make every member of the healthcare team more effective. Together we transform healthcare systems to become safer places for patients and more satisfying workplaces for those who care for them.
Media Contact:
Richard Stone, MS, Chief Innovation Officer Phone (678) 369-6317
Email: rstone(at)synensishealth(dot)com Web: http://www.synensis.com Twitter: @SynensisHealth