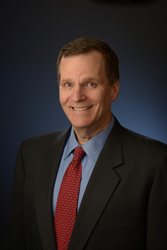 22% of Medicare beneficiaries experienced adverse events during their nursing home stays, resulting in prolonged nursing home stays or hospitalizations, permanent harm, life-sustaining intervention, or death
Baltimore, Maryland (PRWEB) April 22, 2014
A recent U.S. government report disclosed the root causes of the five most common preventable adverse events in nursing homes (an "adverse event" is harm resulting from medical care, including the failure to provide needed care):
1. Appropriate treatment was provided in a substandard way: 56% of the preventable events involved appropriate treatment that was nonetheless provided in a substandard way. The report cited an example of a resident who suffered an undiagnosed pneumothorax (collapsed lung) because the nursing home staff failed to recognize symptoms of shoulder pain and shortness of breath. The nursing home resident later had two additional events (a reaction to medication and a blood clot), both requiring transfer to a hospital.
2. The resident's progress was not adequately monitored: 37% of the preventable events involved inadequate monitoring of the resident's progress.
3. Necessary treatment was not provided: 25% of the preventable events occurred because necessary treatment was not provided to the nursing home resident.
4. Error was related to medical judgment, skill, or resident management: 14% of the preventable events were due to errors in medical judgment, skill, or resident management.
5. Resident care plan was inadequate: 11% of the preventable events were due to inadequate care plans.
The report stated that 66% of medication events were preventable, 57% of resident care events were preventable, and 52% of infection events were preventable.
The report found that 22% of Medicare beneficiaries experienced adverse events during their nursing home stays, resulting in prolonged nursing home stays or hospitalizations, permanent harm, life-sustaining intervention, or death. An additional 11% experienced temporary harm events.
The report estimated that 10,742 residents experienced at least 1 temporary harm event during the study month and an estimated 2,154 of them had more than 1 unrelated event. Additionally, an estimated 21% who experienced adverse events also had temporary harm events during their stay.
More than 50% of the residents who experienced harm returned to a hospital for treatment, with an estimated cost to Medicare of $208 million for the study month alone (August 2011), of which $136 million was spent on hospitalizations associated with preventable events. That means that $2.8 billion was spent on hospital treatment for harm caused in nursing homes in FY 2011. The $208 million represents 2% of the $10.2 billion that Medicare spent on inpatient hospital stays in August 2011.
The report estimated that 1,538 residents experienced adverse events that contributed to their deaths during the study month and further estimated that 3,986 nursing home residents experienced cascade events (an event that included a series of multiple, related events) during the study month.
(We use the term "nursing home" whereas the report uses the term "SNF," which is defined as a facility engaged primarily in providing skilled nursing care and rehabilitation services for residents who require such care because of injury, disability, or illness. Nonetheless, 90% of SNFs are dually certified as both SNFs and nursing homes (i.e., long-term care providers), and so the distinction makes little, if any, difference.)
About us: MedicalMalpracticeLawyers.com is the premier website connecting medical malpractices victims in the United States with medical malpractice lawyers in their state who may investigate their medical malpractice claims for them and represent them in a medical malpractice case, if appropriate. Our toll-free telephone number in the United States is 800-295-3959. Turn to us when you don't know where to turn.
MedicalMalpracticeLawyers.com publishes a daily blog with more than 1,100 consecutive daily blog postings to date, discussing a wide range of current issues and news regarding medical malpractice.