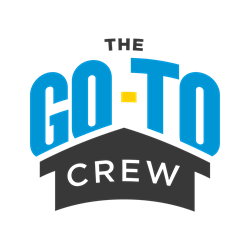 Charlotte, NC (PRWEB) April 19, 2014
Labor Panes, a solutions provider of cleaner and brighter home exteriors, formally announced that it will officially change its name to The Go To Crew. Along with a change in name, The Go To Crew will be announcing their new franchise development website and cost benefit model for the consumer.
Even though the Energy Independence and Security Act (EISA) was passed in 2007, many true impacts for business and for homeowners are still lagging. Energy savings and reduced reliance on foreign energy sources were the main two goals set forth by the law. In accordance with the EISA the elimination of inefficient incandescent and other forms of lighting, and, the replacement of these with energy efficient alternatives such as LED (light emitting diode) is a top priority.
To ensure the most reliable exterior lighting system for your home and complimentary exterior setting, every LED light The Go To Crew will install is hand-inspected at the factory as well as in the field.
Compliance and expertise are paramount, as The Go To Crew Franchise works directly with engineers and designers to stay on the pulse of technological advancements in the industry. The products are sourced directly and eliminate traditional distribution channels. The key benefits to the end user are:
1. High quality outdoor lighting products and outstanding value
2. Quick product delivery and installation
3. Outstanding follow-up, service and satisfaction guarantee
The Go To Crew's experience and knowledge provides a thorough understanding and appreciation for the variances of LED lighting. Variables such as color, temperature, and heat sinking mechanisms all effect the aesthetics and performance of a Go To Crew lighting system.
The Go To Crew has great expectations for growth and will be quick to expand into new prime nationwide territories.