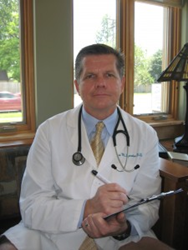 Naperville, IL (PRWEB) April 18, 2014
Dr. Kaz Zymantas announces the availability of treatment for gum disease symptoms prior to the placement of dental implant sin Naperville, IL. Dr. Zymantas' practice is now offering dental implants in Naperville, IL for those who have suffered tooth loss and also offers the Laser Assisted New Attachment Procedure, or LANAP®, to patients with gum disease.
Both the loss of teeth and the presence of gum disease symptoms are becoming increasingly common among Americans. According to the American Association of Oral and Maxillofacial Surgeons, 69 percent of adults ages 35 to 44 have lost at least one permanent tooth, while 26 percent of adults will have lost all of their permanent teeth by the age of 74. Fortunately, most patients can replace missing teeth with dental implants in Naperville, IL.
The statistics concerning the rate of gum disease indicate a similar prevalence, as 47.2 percent of all American adults have some form of gum disease, according to the Centers for Disease Control and Prevention (CDC). What is concerning about these numbers is that many of the individuals possessing gum disease symptoms do little to treat them. Sufferers of gum disease are strongly urged by Dr. Zymantas to seek treatment as soon as possible. Treating gum disease early can prevent tooth loss. For teeth that cannot be saved, Dr. Zymantas offers dental implants. It is best practice to remove gum disease prior to receiving a dental implant.
Any parties interested in dental implants in Naperville, IL who are suffering from gum disease should contact the doctor's office to schedule an appointment.
About the Doctor
Dr. Kaz Zymantas is a general dentist offering personalized dental care for patients in Naperville, IL for over 30 years. Dr. Zymantas received his Doctor of Dental Surgery from the University of Illinois and has earned a fellowship in the American Academy of General Dentistry, an honor belonging to only three percent of dentists in the world. Dr. Zymantas is part of one percent of dental professionals providing the LANAP® FDA cleared laser procedure for gum disease and periodontal treatment. To learn more about Dr. Zymantas and his dental services visit his website at http://www.lanapnaperville.com.