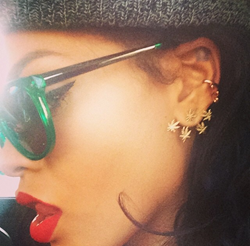 New York, NY (PRWEB) April 22, 2014
New York's newest eyewear brand is making a splash everywhere it goes - pair recently found their way into Rihanna's hands and subsequently on her Instagram account (@badgalriri).
It comes as no surprise that HAZE Collection sunglasses are on everyone's wish list this Spring - each hand-crafted with premium Italian materials in a refreshing array of styles and colors, it's impossible not to give them a double take.
Visit http://www.hazecollection.com to see the entire range of sun and optical frames, from understated to daring.
HAZE Collection Eyewear - to be revealed.