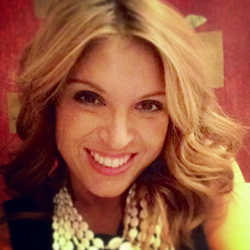 "Our Master Groomer title is the PhD of men's grooming," says Davis on the dual promotions. "The level of skill they've achieved after years of education and thousands of services is in the top percentile worldwide."
Leawood, Kansas (PRWEB) April 23, 2014
After a combined ten years and more than ten thousand services performed at The Gents Place, Leawood's high-demand specialists Dell Edgar and Jatrice Wyatt have been named the location's first-ever "Master Groomers."
In addition to the promotion, CEO Ben Davis also honored the pair with annual $1,000 education bonuses to be reissued each year in support of continuing education and craftsmanship. Dell and Jatrice's à la carte prices will also increase ten dollars per service or one hundred dollars per annual membership—making them among the most exclusive specialists in the club's three locations.
Next in line, Davis also promoted now Senior Grooming Specialist Robin Wilfawn, another top employee now approaching her third year at Gents. Robin's prices will also increase by five dollars per service or fifty dollars per annual membership.
"Our Master Groomer title is the PhD of men's grooming," says Davis on the dual promotions. "The level of skill they've achieved after years of education and thousands of services is in the top percentile worldwide."
About The Gents Place:
Frequently referred to as America's premier men's grooming and lifestyle club, The Gents Place was founded in 2008 by Ben Davis out of frustration with having to choose between sub-par barbers and effeminate salons. In the years since, it has grown to include locations in Texas (Dallas, Frisco) and Kansas (Leawood) while offering a suite of men's services including straight razor shaves, hair upkeep sessions and consultations, and professional massages in a relaxed-yet-refined country club environment.
To learn more, visit The Gents Place online.