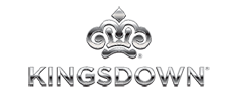 With these strong assets aligned, we are well-positioned for the future of Kingsdown and look forward to additional great achievements in 2014 and beyond.
Mebane, NC (PRWEB) April 23, 2014
Leading sleep solutions company Kingsdown, Inc., has come a long way since its inception in 1904, but its success has remained rooted in quality and innovation. As part of a strategic growth initiative, Kingsdown today announced it is boosting its marketing efforts with a slate of new hires, promotions and agency partnerships. The realignment will accelerate Kingsdown's expanding position in the marketplace and raise awareness among retailers and consumers for its industry leadership in sleep science and diagnostics.
Kingsdown is the pioneer behind the groundbreaking bedMATCH™ Diagnostic System, which features patented technology designed to help consumers find the perfect mattress to fulfill their sleep needs based on 18 statistical measurements and more than 1,000 calculations. Marrying quality, American-handcrafted mattress products with scientific research and diagnostics, Kingsdown has transformed the retail experience to streamline the needs of both vendors and customers. Internationally recognized for its robust product portfolio, Kingsdown has state-of-the-art manufacturing facilities throughout the U.S. and imports sleep solutions to leading retailers in more than 20 countries, including Russia and Mexico.
"The launch of our new marketing platform is an extension of Kingsdown's overall commitment to innovation, elevating our investment in science and technology like the bedMATCH Diagnostic System to deliver valuable, forward-thinking solutions for our retailers and end-users," said Kingsdown Executive Vice President of Sales and Marketing, Kevin Damewood. "Opportunities are increasing exponentially as Kingsdown continues to grow and we're confident in our robust marketing team as the voice for our brand, leading the way in expanding industry perceptions and strengthening relationships with new and existing customers."
Spearheading the revamped marketing program is Jacqueline Morton, who has been promoted to senior director of marketing. In her new role, Morton will be responsible for overseeing the Kingsdown marketing division and managing agency collaborations. Morton has worked with Kingsdown for eight years, previously having served in roles of program manager, marketing coordinator and director.
Also joining the team is Jeni Dwyer, who will serve as graphic designer for Kingsdown. Bringing 16 years of experience in corporate graphic design, Dwyer will manage and oversee elements of web and print design for Kingsdown's domestic and international affiliations.
Marking the expansion of its integrated communications and media strategy, Kingsdown has also launched partnerships with three North Carolina-based firms to facilitate brand-building awareness among consumers and expand relationships with retailers. Blue Zoom, a Greensboro-headquartered advertising agency, will manage aspects of Kingsdown brand creative and engagement. Largemouth Communications, a public relations agency with headquarters in Research Triangle Park, will implement local and national media relations programs and assist in coordinating social media campaigns and content integration on behalf of Kingsdown. TrueParallel, a Raleigh-based digital agency, is also on board to manage the enhancement of Kingsdown's web, mobile and social presence.
"We're grateful to have experienced leadership and fresh talent on board who have all demonstrated great insight into the Kingsdown brand," added Damewood. "With these strong assets aligned, we are well-positioned for the future of Kingsdown and look forward to additional great achievements in 2014 and beyond."
Kingsdown is an employee-owned company with a famed heritage and 110-year track record that is deeply rooted in sleep science. Combined with its extensive research and development, each mattress and box spring produced by Kingsdown is handcrafted and using state-of-the-art equipment and materials.
For more information about Kingsdown's complete product portfolio or to locate a retailer near you, visit http://www.kingsdown.com.
About Kingsdown, Inc.
Kingsdown, Inc., a leading sleep solutions company founded in 1904 in Mebane, N.C., develops diagnostic technology and a diverse portfolio of handcrafted mattress products that are rooted in extensive scientific research. More than 100 years ago, Kingsdown emerged as an industry pioneer by inventing patented mattress components and manufacturing processes, thus inventing the luxury bedding niche. Today, the company's market leadership thrives as Kingsdown continues to develop innovative products and consistently ranks as one of the largest bedding manufacturers in the world. Kingsdown has state-of-the-art manufacturing facilities throughout the U.S. and provides sleep solutions for leading retailers in more than 20 countries on five continents. For more information, visit http://www.kingsdown.com.