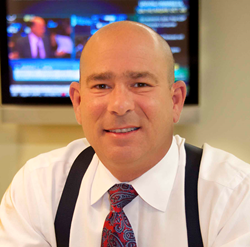 Warren, NJ (PRWEB) April 24, 2014
Steven and Aldo will be speaking on "Evaluating & Recommending Bond and Stable Value Funds for 401(k) plans Ahead of a Rising Interest Rate Environment". They will share tips and information that advisors can use to improve their Stable Value fund investment due diligence process and to identify and address the needs, concerns, and objectives of their plan sponsor client when recommending bond funds to include in a 401(k) core investment option lineup going forward.
Steven W. Kaye is President and Founder of AEPG Wealth Strategies, which provides comprehensive, holistic financial and estate planning, investment management, pension and employee benefits consulting for individuals and businesses. Steven is a CERTIFIED FINANCIAL PLANNER™ (CFP®) professional and holds the professional designations of Chartered Financial Consultant (ChFC), Chartered Life Underwriter (CLU), Certified Employee Benefits Specialist (CEBS), Registered Health Underwriter (RHU), Accredited Asset Management Specialist (AAMS), Certified Retirement Counselor (CRC), and Accredited Investment Fiduciary ® (AIF®). He earned a bachelor's degree in accounting from Rutgers University.
Aldo Vultaggio is a Chartered Financial Analyst (CFA). He earned an MBA in Finance and Accounting from Baruch College Zicklin School of Business and a Bachelor's degree in Engineering from Villanova University. Aldo is also a Certified Public Accountant (CPA).
About AEPG ® Wealth Strategies: http://www.aepg.com
For over 30 years, the clients of AEPG Wealth Strategies have benefited from personalized, comprehensive wealth management and financial advisory services. Our services to individuals, business owners, physicians and corporations include: Comprehensive Financial Planning, Investment Management, Individual Insurance, Group Insurance, 401(k), Retirement Plan Solutions, and Estate Planning.
For more information on AEPG Retirement Plan Solutions please visit: http://www.aepg.com/corporate-financial-services/corp-retirement-plan-solutions.
About fi360 Insights:
The annual fi360 Conference is the premier event for investment fiduciaries and financial services professionals to gain insight from industry experts, obtain CE, and build a network of like-minded professionals.
To find out more about the 2014 fi360 Insights Conference go to: http://www.fi360.com/fi360-conference.