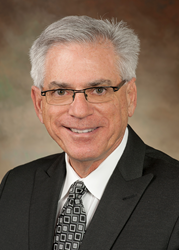 Fayettevile, GA (PRWEB) April 25, 2014
Synensis Chief Innovation Officer Richard Stone will lead an active work session centered on changing safety behaviors at the Atlanta Mini SUN, a regional Simulation User Network conference hosted by Laerdal.
Laerdal regional conferences bring together healthcare professionals interested in preventing harm to patients by improving the effectiveness of simulation training across disciplines.
Stone will help teams identify the top five behaviors they can adopt or improve to ensure safe care. To bring this information to life, he will introduce the StoryCare® system from Synensis. StoryCare uses teaching stories as simulations that empower teams to produce measurable results.
"This is my third presentation at a Laerdal conference and I'm delighted to have this opportunity to share StoryCare with healthcare professionals who understand the value of simulation. As a new approach to learning and simulation, StoryCare helps organizations achieve rapid cycle improvement and greater patient safety," says Stone.
Stone is the co-creator of StoryCare and the author of The Healing Art of Storytelling.
About Synensis:
Synensis was formed to create healthier organizations, improve the quality of healthcare around the world, and help save thousands of lives each year. We provide the tools, knowledge, coaching and training to make every member of the healthcare team more effective. Together we transform healthcare systems to become safer places for patients and more satisfying workplaces for those who care for them.
About Laerdal:
Laerdal Medical, one of the world's leading providers of healthcare solutions, is dedicated to helping save lives. Laerdal serves healthcare providers and educators with products and services for basic life support, advanced life support, simulation, airway management, immobilization, patient care, self-directed learning and medical education.
Media Contact:
Richard Stone, MS, Chief Innovation Officer Phone (678) 369-6317
Email: rstone(at)synensishealth(dot)com Web: http://www.synensis.com Twitter: @SynensisHealth