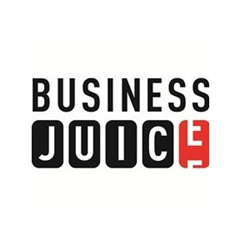 The opportunity to make savings of thousands of pounds is a compelling reason for anybody to review their current gas and electricity contracts.
Birmingham (PRWEB UK) 25 April 2014
Rising energy prices are big news, with gas and electricity rising ahead of inflation year after year. Thanks to media campaigns, domestic customers have become increasingly aware of the benefits of seeking out the best supplier and switching to improve rates. However, many business customers fail to follow the same principles, sticking with the same supplier for ease and convenience. This could be costing them dearly.
Business Juice is a company dedicated to helping businesses to get a better deal on their companies' electricity and gas supply. They have revealed new statistics, showing that their average business customer could save up to £6,359 on their annual energy bill by switching suppliers.
What's more, where companies have failed to renew or switch their energy, they can be put on out of contract rates – in this case, moving supply can save in excess of 60%.
Business Juice offers a free quotation for businesses of all sizes and from all industries; from humble start-ups to companies with multiple locations. They offer a team of expert Energy Advisors who can review the current energy supply and recommend the most appropriate alternatives.
James Constant, CEO of Business Juice, explained:
"We understand that choosing their energy supplier is not a very exciting prospect for most businesses. However, the opportunity to make savings of thousands of pounds is a compelling reason for anybody to review their current gas and electricity contracts."
"We work with a wide and varied selection of UK energy suppliers, including all the 'Big 6' as well as smaller independent companies and green energy specialists; providing the best possible choice for our clients. In addition, we are able to share the top energy deals which customers can take advantage of for even better value."
"The starting point is to get a free quote. This is made extremely accurate by using customers' current energy levels. As well as indicating what the savings could be, our team can give other advice on issues such as smart metering or half-hourly billing."
The timing of any change in supplier must be coordinated in line with expiry of any existing contract, so as to avoid premium tariffs that can be charged out of contract. As James explains:
"The process of changing suppliers needn't be difficult, but there are a few things to be aware of and managing the timing is crucial to maximising savings. Our team of Energy Advisors are highly experienced and trained to give all the help and advice necessary to make the changeover as painless as possible."
Business Juice have recently launched a new website http://www.businessjuice.co.uk, designed to assist businesses in their information-gathering and decision-making. The website is dedicated to bringing reliable and honest information about the market to its clients as the Company pride itself on independent advice and presenting the facts in a clear and unbiased way. It is regularly updated with industry news, hosts information about the top energy suppliers and has a series of useful energy guides, covering matters from moving premises to smart meters, renewable energy to working from home.
Originally part of the Forward Internet group, which also owned uSwitch, Business Juice was subject to a management buyout in 2014, led by CEO James Constant. Since 2009, 200,000 UK businesses have used their services for reviewing energy contracts and 2 billion kWh of energy has been sold, delivering savings in excess of £64 million.