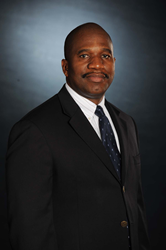 Brookville, NY (PRWEB) May 14, 2014
AHRC Nassau recently welcomed Stanfort J. Perry as its new Associate Executive Director. In this position, Mr. Perry oversees the management of a full range of programs including AHRC's Residential and Day Program, Family Support Services, Compass and Quality Assurance. In addition, he oversees Brookville Center for Children's Services' Residential Program and the Pearl and Jack Ain Advantage Care Diagnostic and Treatment Center.
Mr. Perry is already looking to the future as he helps facilitate the change to manage care New York service providers are facing. "The transition to manage care for people with developmental disabilities will be the most important change since de-institutionalization. This organization, together with its leadership, has the ability to create a model for other agencies to follow," said Mr. Perry.
Prior to joining AHRC Nassau and for the past fourteen years, Mr. Perry served as Executive Director of the ARC of Onondaga County, which serves more than 3,000 people with developmental disabilities and their families.
During his tenure, Mr. Perry is credited with helping to correct many of the issues facing the agency. "There were fiscal and programmatic challenges at ARC of Onondaga when I joined their team," Mr. Perry says. He was successful in turning the agency around and was able to leave the organization on sound fiscal footing as well as growing its services to support a greater number of people need for services.
He began his career in the field as a residential aide for United Cerebral Palsy Association of Western New York, and it's an experience he continues to call upon as he meets new staff. "I came in at the lowest level and worked my way through the system," Mr. Perry says. "It gave me an appreciation for what's important to the people who live in our homes, their families and the staff."
Preceding his time with ARC of Onondaga, Mr. Perry served as Executive Director of Hopevale, Inc., an organization providing residential treatment, family support, foster care, education and clinical services to children and families drawn from more than 30 counties throughout New York State. In addition, Mr. Perry served seven years as a member of the former New York State Office of Mental Retardation and Developmental Disabilities Advisory Council.