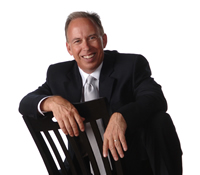 The key to all success is to take action.
Dallas, Texas (PRWEB) April 28, 2014
As the second quarter of the year continues to unfold Fitness Management & Consulting announces the steady increase of gyms and health clubs nationwide that are experiencing a business turnaround and revival in their revenue.
Jim Thomas, owner and president of Fitness Management & Consulting, remarks, "During our consultations with fitness club owners who are struggling to keep their business afloat is that their problem doesn't necessarily lie in the club vision or operations. The root cause, actually, is a lack of solid and consistent membership sales that keep fitness enthusiasts coming through the door."
As the sales training leader in the health club industry, Fitness Management & Consulting presents Sales Success seminars onsite at the club, designed with the skills needed by the sales team to close more sales.
Fundamental sales techniques merge with interactive, creative scenarios to bring applicable skills to salespersons of all levels.
Some of the topics covered in the two-day Sales Success seminars include:

Overcoming price objections
Uncovering the Super Objective
Encouraging club guests to buy faster
Eliminating the fear of prospecting
Differentiating your club from all the others
Before finalizing a membership sales curriculum, Thomas enacts a detailed consult with the fitness club owner to verify that the club has enough underlying "health" so as to ensure true sales training success. "You must look at key factors such as a structured approach, available cash flow, and enough time before any hard deadlines prevent the turnaround from happening;" he says, "but it's exciting to see how a club can really begin to thrive again once you give its motivated salespeople a fresh knowledge about closing a sale."
About Jim Thomas' Fitness Management & Consulting
Fitness Management & Consulting is a firm specializing in health club business consulting, turnarounds, new club start ups without franchisee fees, and sales training. Its founder, Jim Thomas, has over 25 years experience in all aspects of health club sales, club ownership and management. Fitness Management & Consulting is a privately held company based in Dallas, Texas. For more information on Fitness Management & Consulting, please visit http://www.fmconsulting.net.
Media Contacts:
Fitness Management & Consulting
jthomas(at)fmconsulting(dot)net
http://www.fmconsulting.net
Skype: jtmanagement
800-929-2898