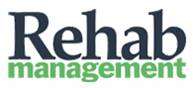 "The CWcHP certification is a cutting edge innovation for the fields of physical therapy, occupational therapy and athletic training. It elevates the expertise of the practitioner and their value in the rehabilitation team in the healthcare world." States
Chicago, IL (PRWEB) April 29, 2014
The International Sports Professionals Association™ (ISPA) and Heartland Rehabilitation Services (HRS) held the second online training course for Rehabilitation Professionals in Workers' Compensation on January 28, 2014 and ran for three consecutive weeks. The course offered an advanced level of training in workers' compensation rehabilitation and provided a total of 8-hours of training. Attendees in the fields of physical therapy, occupational therapy and athletic training were granted 8 CEU credits for completing the course. Completion of the course also prepared the therapist for the Certified Workers' Compensation Healthcare Provider™ (CWcHP) Exam. Analysis of attendees from the first two training sessions showed that 85% of the attendees were enrolled by their employers such as physical therapy/occupational health clinics or providers.
The course instructor, Christine Adams, MS, ATC, CWcHP, LMT, CPT, CEAS, is a leading educator of physical therapy and rehabilitation programs with special focus on workers' compensation. Ms. Adams, Director of Rehabilitation for Heartland Rehabilitation Services Outpatient Division, has over 20 years of experience in outpatient rehabilitation. Ms. Adams holds a Master's degree from the University of Florida in Athletic Training with a minor in health education and counseling.
"The CWcHP certification is a cutting edge innovation for the fields of physical therapy, occupational therapy and athletic training. It elevates the expertise of the practitioner and their value in the rehabilitation team in the healthcare world." States Dr. John Mayer, President of ISPA. "The next course offering starts June 12 2014 and will run for 3 consecutive Thursdays."
Complete information on this training course and the CWcHP certification can be obtained on the CWcHP web site: http://www.workcompcertification.com
"The online training course uses Cisco's state of the art online Web Event Platform. The attendees' feedback was overwhelmingly positive on the ease of using the online format. The instructor, Christine Adams, really shows how therapists can work as a team in rehabilitation of work comp patients. She is a practitioner and administrator in the field and her inside knowledge gives her a great rapport with those attending the training. " Says Justin Mayer, Executive Director of ISPA and a key contributor to the course development. "It is interesting to note that so far in the two training courses we have held 85% of the attendees were enrolled as groups from the clinics and provider groups. I believe this shows that employers see the value of certification in Workers' Comp Rehabilitation." Added Mayer.
To obtain the CWcHP™ certification applicants must be in the field of physical therapy, occupational therapy and athletic training and they must pass the certification exam. The exam covers three areas of competency: clinical issues, legal issues and employer based knowledge. The test took two years to develop and utilizes the knowledge of leading physical therapy providers as well as state-of-the-art research in this field. After passing the examination a professional can use the initials, CWcHP™ after his/her name and on promotional materials.
"Our therapists thought that the workers' compensation course was masterfully done," explains Denise Balistrieri, Director of Outpatient Rehabilitation Services, Aurora Advanced Healthcare. "Having our therapists complete this training demonstrates our commitment to high-quality care and to the health and well-being of patients in the communities that we serve." Aurora Advanced sent all of its physical therapists, occupational therapists and assistants through the training and certification and all passed the subsequent exam with high scores.
The International Sports Professionals Association (ISPA™) is the world's largest credentialing service for professionals in sports. The ISPA sets standards for its membership by providing professional services to the sports world spanning from children's sports to professional athletes. The ISPA includes a wide variety of professional occupations from coaches, sport psychologists, physicians, accountants, agents, physical therapists, chiropractors, nutritionists, sport physiologists, trainers, and more. ISPA designates that member professionals adhere to a strict code of ethics and have met the highest standards in their fields to provide professional services to athletes and to sports.
Aurora Advanced Healthcare is a primary and specialty care physician group covering six counties: Kenosha, Milwaukee, Ozaukee, Racine, Washington and Waukesha. The group has more than 400 primary and specialty care physicians at 39 clinic locations. In 2008, Advanced Healthcare and Aurora Health Care affiliated to enhance care for patients and better serve the communities within their service areas. Learn more at http://www.ah.com.
Heartland Rehabilitation Services is a leading provider of outpatient rehabilitation services throughout Florida, New Jersey, Virginia, Ohio, Michigan and Kentucky. Heartland professional treatment teams have well established reputations for delivering outstanding therapy services and providing coordinated treatment plans, working with physicians, family and care managers to help meet patient's therapy goals.