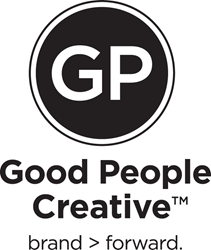 Richard understands the power of good, original content.
(PRWEB) April 30, 2014
Good People Creative, the Nashville-based content marketing company, announces Richard Jacobson as their new Coordinator of Social Engagement. Jacobson's history of creating content to solicit genuine engagement combined with his experience in graphic design, animation and writing, adds a wealth of knowledge and expertise to the Good People Creative Team.
"I want to spend my time with good people, doing good work," says Jacobson. "Everyone I've met at Good People Creative is extremely happy, talented and passionate about what they do. I am genuinely privileged to add my particular talents to this already amazing team."
Good People Creative owner, Cole Evans, is also excited to welcome Jacobson to his team. "Richard understands the power of good, original content," says Evans. "Being a lead designer for Apple for nearly 7 years enables him to quickly comprehend Good People Creative's vision of simple, creative, direct messaging."
Good People Creative is the content marketing company based in Nashville, TN, specializing in search, media buying, marketing, content creation, videography, social media, and design. For more information on Good People Creative, please visit http://www.goodpeoplecreative.com.