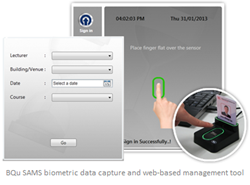 London, UK (PRWEB UK) 1 May 2014
BQuTMS, a cloud based time management system, has recently introduced its integration with JIRA Issue tracking system, a solution by Atlassian Software Systems. JIRA is a proprietary issue tracking product used for bug tracking, issue tracking and project management. It is commonly used by software development teams for agile project management.
As many projects are billed on a time and materials basis, BQuTMS created the time input plugin between the two solutions to be able to input time spent on issues through the desktop application and web based time input system.
The BQuTMS integration will enable the JIRA project management module to be used with the BQuTMS system through retrieving projects, categories, issues and adding time from the BQuTMS into JIRA. The time will be stored in both BQuTMS and JIRA so that reporting through both systems will be possible.
Successful time management is an important part in achieving project objectives and milestones. BQuTMS built its system with the intention of providing solutions for better time and project management. Some key points for success in time management include;
Capturing data when it happens
Providing multiple capture options
Enabling quick real time communication
Details of the BQuTMS Add-on can be viewed on the Atlassian marketplace. More information and support is available through the BQuTMS site on;
http://blog.bqutms.com/bqutms-with-jira-integration
About BQuTMS
BQuTMS offers a complete suite of time management tools to capture, manage and analyse data gathered on a day to day basis. Employees can manage their time effectively on projects and tasks while allowing the management to allocate resources, monitor and analyse performance effectively and efficiently. BQuTMS consists of a desktop application and a web-based management tool with customisable reporting options at different levels of the organisation structure.
BQuTMS is a product developed by BQu, a subsidiary of Peritempo (Pvt) Ltd based in the UK. Learn more from their website http://www.bqutms.com