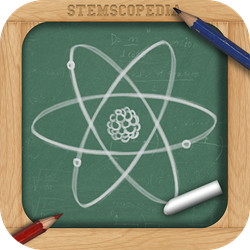 Houston, TX (PRWEB) April 30, 2014
Affordable for schools, engaging for students, and easy to use, STEMscopes™ is a comprehensive, online PreK-12 hands-on science curriculum that puts teacher support at its center.
The STEMscopedia tablet app is currently live in the App Store and Google Play markets as a free download so audiences can get a preview of the educational tools available en masse. The free app has 4 eBooks: Space, The Periodic Table, Interdependency and Speed, Velocity and Acceleration. The books chosen for the free version of the app showcase 4 different learning levels designed to target both different age groups and different levels of reading comprehension.
Differentiation in age appropriateness and reading level are achieved through artwork styles, reading complexity and interactive tasks. Softway Solutions' multimedia and mobile development teams have been producing several eBooks each month to create a comprehensive eLearning suite available to STEMscopes™ subscribers.
Thinking back on the project, Softway Solutions' Multimedia Director, Nathan Smith, says, "It was a blast to work on these eBooks with STEMscopes™; between the variety of topics, the volume of work and the range in art styles for the different age groups this project always kept us on our toes."
STEMscopes™ offers 30+ resources per objective—hands-on investigations, cross-curricular connections, multimedia videos, and opportunities to reach both struggling and advanced learners are all there. Softway Solutions is an essential provider of these resources developing animated videos, mobile friendly learning assessments and simulated gamified lessons along with the eBooks.
Accelerate Learning will be releasing STEMscopes™ version 2.0 complete with more educational eBooks and a growing number of digital learning tools. Accelerate Learning, Inc., in conjunction with Rice University, has created STEMscopes™, the most widely used PreK-12 science curriculum in Texas that is now available nationally to support both NGSS and state standards. It is the favorite science program among teachers and currently serves more than 1.4 million students.