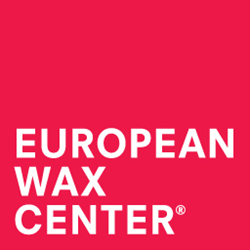 Staten Island, NY (PRWEB) May 02, 2014
European Wax Center Staten Island-Tottenville is rewarding residents for their friendships with this spring's hottest deal – Refer A Friend. The fantastic Refer A Friend program from European Wax Center lets every guest walk in and strut out after saving $5 on waxing in Tottenville, Staten Island!
By using the Refer A Friend program, every guest can earn $5 off their next bikini waxing in Staten Island, NY. To participate in Refer A Friend, guests must refer a friend to any European Wax Center nationwide. Once the friend mentions the guest's name at their local European Wax Center, the referring guest then automatically gets $5 credit put toward their next hair removal service! It's that simple.
Renowned across NYC as brow experts and the leader in hygienic waxing, European Wax Center has convenient hours, upscale décor, and an extensive range of waxing services. European Wax Center makes hygienic and professional waxing in Tottenville, Staten Island simple. Every guest can walk in and strut out after experiencing the exclusive purple Comfort Wax.
Staten Islanders looking to find out more about the Refer A Friend program should call (718) 356-6200 to speak to a dedicated waxpert, or stop into European Wax Center Staten Island-Tottenville in Outerbridge Commons at 2935 Veterans Rd W, Staten Island, NY 10309.
About European Wax Center
European Wax Center was founded by siblings David Coba, Joshua Coba and Jessica Coba in 2004, and is now recognized as a leader in comfortable and healthy body waxing. The Cobas developed the ultimate wax experience that features the all natural COMFORT WAX™ developed in Paris and the 4 Steps to Gorgeous™ process -- Cleanse, Prepare, Wax, Rejuvenate. As well, features include a clean, professional environment, full-privacy Wax Suites, and exceptional service exclusively for EWC guests. Now, luxurious waxing can be incorporated into everyone's regular routine and skincare regime. European Wax Center enables everyone to feel pampered, beautiful and sexy. For more information about European Wax Center or to inquire about owning a franchise log onto waxcenter.com or like us on Facebook at http://www.facebook.com/EuropeanWax and twitter @EuropeanWax.