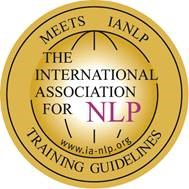 Highland Village, Texas (PRWEB) May 01, 2014
The Conversation People announce they are hosting a Neuro-Linguistic Programming (NLP) Three-Day Business Certification event. This is a newly developed program and is being taught for the first time. Registration is going on now, and the event takes place on May 30-June 1 at the Omni Mandalay Hotel in Las Colinas, Texas.
Space is limited, and the event costs $2,500 per person. The event is from 9 a.m. to 9 p.m. each day. The NLP Business Certification program features an extensive list of topics. Participants will learn how to easily build rapport, how to negotiate a win-win solution, conduct meetings in a shorter and more productive manner, usage of words that trigger behaviors, and many more topics.
"These combinations of skills are not being taught in the NLP community today! You will be taught NLP skills with advanced application and deeper processes because to really excel as a business consultant, coach, business owner and leader a solid understanding of "Living Systems Science" and Physics is important. Basically, we have condensed NLP to the forms that help coaches and business leaders the most," Dr. Marvin Sadovsky said.
Sadovsky is a Master NLP trainer and practitioner. He is the past president of the International Association of NLP (IANLP). Attendees of this three-day event will receive a certificate that states that the attendee has the competencies of a NLP Business Practitioner.
For complete information pertaining to the NLP Three-Day Business Certification Event in DFW, visit http://conversationpeople.com/product/nlp-3-day-business-certification/. Direct any questions to Kim Jaggard at 512-586-5640 or kim(at)conversationpeople(dot)com.
###