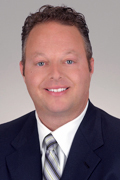 "Managing and maintaining a company's license position is a daunting task."
Southlake, Texas (PRWEB) May 01, 2014
The University of Texas School of Law and the Corporate Section of the State Bar of Texas will hold the 36th Annual Corporate Counsel Institute CLE at the Four Seasons Hotel, Houston, Texas, May 1-2.
Robert J. Scott, Managing Partner of intellectual property and technology law firm, Scott & Scott, LLP, will present "Software Agreements & Audits" at 2:00 PM on May 2.
"Managing and maintaining a company's license position is a daunting task, especially given the increasingly complex architectures utilized in today's IT environments and the complexity of software licenses," said Scott.
Software publishers and their trade associations (BSA | The Software Alliance and the Software & Information Industry Association) continue to ramp up their license enforcement efforts to increase revenues.
The presentation will cover:

How to minimize the risk of software audits
Importance of selecting releases of liability when negotiating software agreements or support renewals
Best practices for software asset management
How to successfully defend software audits
How to reduce settlement dollars in a software audit
Robert J. Scott, Managing Partner, Scott & Scott, LLP, represents mid-market and large enterprise companies in software license transactions and disputes with major software publishers such as Adobe, IBM, Microsoft, Oracle and SAP. He has defended over 225 software audit matters initiated by software piracy trade groups such as the BSA and SIIA. He is counsel to some of the world's largest corporations on information technology matters including intellectual property licensing, risk management, data privacy, and outsourcing.
About Scott & Scott, LLP
Scott & Scott, LLP (http://www.scottandscottllp.com and http://www.softwareaudit.com) is a leading intellectual property and technology law firm representing businesses in matters involving software licensing. Scott & Scott's legal and technology professionals provide software audit defense and software compliance solutions, all protected by attorney-client and work-product privileges.
-30-