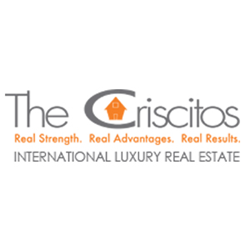 Marcela Criscito: "There are many waterfront houses that you can buy instead of penthouses priced at $50 million. With comparatively lower prices and more space, buyers actually have some (around $30 million) left after purchasing a waterfront home."
Miami, FL (PRWEB) April 30, 2014
The most expensive penthouse ever listed in Miami Beach, the two-floor penthouse at Faena House, has gone into contract and is poised to set a record. Originally listed at $50 million dollars, the sale of this penthouse will break Miami Beach's record condo sale set in 2013 on a $27 million sale at the Setai Resort and Residences. The record-breaking penthouse offers 8,273 square feet of interior space, 10,000 square feet of exterior space, five bedrooms, five baths, two half baths, and a 70 foot rooftop pool. Once the sale is closed, the Faena House condominium will be completely sold out.
With new records set year over year, prices on luxury units in Miami Beach are set to skyrocket. Only 1% of realty offerings in Miami Beach are penthouses, and each one of those is hotly competed for. The word "penthouse" conjures thoughts of lush design, luxury details, and expansive views of the city and the ocean (sometimes, from a rooftop pool). That little word alone can raise prices from 5% to 10%, and because of that some people are beginning to turn to larger waterfront properties.
Marcela Catapano Criscito on Penthouses and Other Options
Marcela Catapano Criscito of The Criscitos International Luxury Real Estate Group knows the penthouse market. Having sold many penthouses in Miami Beach and surrounding areas, she understands the draw of the ultra-luxury top floor units. Luxury real estate specialist Marcela Catapano Criscito said that the duplex penthouse at The Faena House has no quality comparison.
For those seeking private, waterfront views and luxury living, The Criscitos International Luxury Real Estate Group recommends investing in waterfront houses in locales like the Venetian Islands when penthouses aren't available. Marcela Criscito had this to say about alternative to luxury penthouses, "There are many waterfront houses that you can buy instead of penthouses priced at $50 million. With comparatively lower prices and more space, buyers actually have some (around $30 million) left after purchasing a waterfront home."
The trend towards high-priced luxury real estate in Miami and Miami Beach is growing. Getting into the market now might be the only chance to snag a penthouse or waterfront view like the Faena House.
About The Criscitos
Marcela Catapano Criscito and Anthony Joseph Criscito are the successful real estate team at the head of The Criscitos International Luxury Real Estate Group. The Criscitos focus on the luxury real estate market in Miami Beach, with a specific focus on luxury island real estate like the Venetian Islands, Indian Creek, Fisher Island, and Sunset Island. With over a decade of experience selling luxury real estate and facilitating buyers, it's no wonder so many choose the talents of The Criscitos International Luxury Real Estate Group.
About BuyMiami.Net
BuyMiami.Net is the premier destination on the web for people seeking luxury real estate in Miami Beach. With real time MLS updates, high-end featured properties, and exclusive listings, this site offers essential tools for navigating the Miami real estate market. Buy Miami makes it easy to browse properties with categories like individual communities, condominiums, and exclusive listings.
For more information about Miami luxury real estate visit http://www.BuyMiami.net.