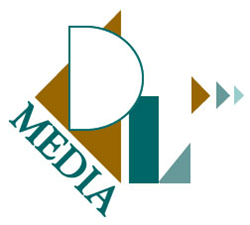 We are beyond pleased with the work that has been completed by DL Media and 3D Cubed.
Nixa, Missouri (PRWEB) April 30, 2014
DL Media designed and launched a new fully-responsive, mobile-ready website for the Missouri Beef Industry Council. Visitors can browse an extensive recipe database, watch a library of how-to videos on preparing beef dishes, or nominate their favorite beef restaurant, to name a few. MoBeef.org has full social integration with Facebook, Twitter, Pinterest, Google+ and Instagram.
"We are beyond pleased with the work that has been completed by DL Media and 3D Cubed," said Beth Outz, Director of Communications and Education of the Missouri Beef Industry Council. "The new innovative approach the website exhibits will reach our consumers and producers in a brand new, interactive and effective way."
"Your business website should keep up with the growing trend of customers accessing information on varying devices. Potential customers are not always accessing a website from a desktop computer," said Dianne Davis, president of DL Media. "An app for a business generally strips down information from the company's website. Save the investment of an app and invest in updating your company's website to a new responsive format so it can be easily accessible on all devices."
A responsive website is a design approach aimed at providing an optimal viewing experience for customers, no matter what type of device or screen size used to access a website.
Founded in 1997, DL Media is a full-service digital marketing and advertising agency headquartered in Nixa, Mo. The agency works to advance clients' businesses by helping solve marketing challenges through relevant, engaging and compelling communications. For more information about DL Media, visit dlmedia.com.
The Missouri Beef Industry Council (MBIC) is a nonprofit organization responsible for administering programs of promotion, education, research, and consumer/industry information. The MBIC is part of a coordinated state/national effort funded and controlled by beef producers who are assessed one dollar per head each time a beef animal is sold. Half of each dollar is forwarded to the Cattlemen's Beef Promotion and Research Board (CBB) and the other half of the dollar is retained by the Missouri Beef Industry Council to fund state-based programs, which complement and extend the industry-wide effort. To learn more visit MoBeef.org.
DL Media was contracted for this project by 3D Cubed of Branson, Missouri. 3D Cubed provided account service and helped facilitate communication between DL Media and the Missouri Beef Industry Council. 3D Cubed is a multimedia, visual effects and animation company serving businesses of all sizes. To learn more, visit 3dcubed.net.