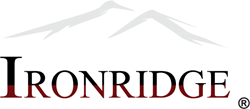 Las Vegas, NV (PRWEB) May 01, 2014
Ironridge Global Partners, LLC, a micro-cap institutional investor, will meet with publicly traded companies at the Growth Capital Expo 2014 at Ceasars Palace in Las Vegas, Nevada, on May 1, 2014. The conference is a premier event in emerging growth company finance.
About Growth Capital Expo
Growth Capital Expo 2014, sponsored by Growth Capitalist, is two full days of general session programming, networking and one-on-one meetings for investors, pre-IPO private and early-stage public company management, and capital markets advisers. Pre-conference half-day IPO Boot Camp for founders, executives and directors of growth companies planning or recently completing a going-public event. Nightly networking receptions, and facilitated one-on-one meetings with active investors and promising company management teams. For more information, visit: http://www.growthcapitalist.com/events.
About Ironridge Global
Ironridge Global IV, Ltd. is a wholly-owned subsidiary of Ironridge Global Partners, LLC, an institutional investor making direct equity investments in micro-cap public companies. The fund has entered into more than 50 equity financing transactions in the last three years, ranging from under a quarter million to $25 million each. Ironridge Global seeks to be a long-term financial partner, assisting public companies in financing growth and expansion by supplying innovative funding solutions and flexible capital. For more information on Ironridge Global Partners, please visit http://www.ironridgeglobal.com.
Contact:
John C. Kirkland
Managing Director
Ironridge Global Partners, LLC
310-935-3900