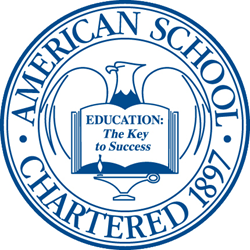 Lansing, IL (PRWEB) May 01, 2014
The American School, a leader in distance education since 1897, is proud to announce that it has been accredited by the Middle States Association of Colleges and Schools/Commissions on Elementary and Secondary Schools (MSA-CESS). The Commissions on Elementary and Secondary Schools accredit early-childhood through post-secondary, non-degree granting public, private, faith-based educational institutions including special purpose schools, supplementary education centers, learning services providers, and distance education institutions.
In late 2013, the American School received accreditation by Accreditation International (Ai) and the National Council for Private School Accreditation (NCPSA). Accreditation by all of these reputable accrediting bodies ensures that American School students across the country and around the world will receive quality education for years to come. Accreditation also continues the American School's legacy of providing accredited high school courses at a cost students and parents can afford.
For more information on the American School, visit http://www.americanschool.org.