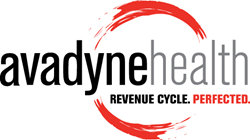 San Diego, CA (PRWEB) May 20, 2014
CGH Medical Center has selected Avadyne Health, a leading provider of revenue cycle services and technology, to provide Self-Pay Account Resolution for the Sterling, IL hospital.
Kenny Koerner, Director of Revenue Cycle, stated, "Avadyne has been delivering results for us since 1998, so when we started discussions about boosting our financial performance, gaining more efficiency, and providing the best experience for our patients during the self-pay billing cycle, it made the most sense to partner with them."
The US-based Avadyne staff will aid CGH Medical Center in converting self-pay receivables to cash while delivering the Total Patient Experience—a core principle of the company's collection practices. Each member of the team, who average over 8 years with the firm, receives monthly coaching sessions to ensure they stay the best in the industry.
"We are proud of the confidence CGH has shown in us by awarding Avadyne the opportunity to handle the resolution of self-pay accounts" said Moises Eilemberg, CEO of Avadyne. "We appreciate their continued partnership and look forward to accelerating their cash flow while fostering patient loyalty."
About Avadyne
Avadyne Health is a revenue cycle workflow technology and outsourced services firm serving more than 220 hospitals in 33 states. Avadyne services include self-pay follow-up, A/R and denial follow-up, and collection of post write-off accounts. Avadyne technology offerings include denials, A/R, and patient access workflow, along with complete dashboards and reports. Avadyne leads the industry in self-pay innovation with its Total Patient Experience approach and in technology with its Next-in-Queue workflow. Client teams use Avadyne's workpooling technology to maximize patient access and business office outcomes. The Avadyne team works on the same technology, so the firm can continuously adapt to meet client goals and challenges, and workloads, either in a fully outsourced capacity or as a "SafetyNet" for clients. For more information, visit http://www.avadynehealth.com
About CGH Medical Center
CGH Medical Center is a progressive acute care facility located in the Rock River Valley region of Northern Illinois. Since opening in 1909, CGH has earned a strong reputation throughout the region and consistently receives high ratings for positive public awareness and patient satisfaction. CGH Medical Center is committed to meeting expanding patient needs and to providing leadership in the field of healthcare. This includes broad scale public education and free to low-cost early detection activities. A major expansion was completed in spring of 2008, which produced important advancements. A new suite of surgical rooms accommodates more advanced procedures. A new Obstetrics Department and Birthing Center offers innovative technology, advanced security and private rooms. These additions, along with a new Critical Care Unit, expanded space for Diagnostic Imaging and physician services and a new helicopter pad, enhance the level and quality of our patient care.